Two Sketchbook Pages
I was in Washington DC this week for a meeting, and the cherry blossoms were in full bloom and there were pansies and daffodils seen everywhere. I'm definitely yearning for spring!
Here is a quick pansy sketch - which I painted with watercolor pencils.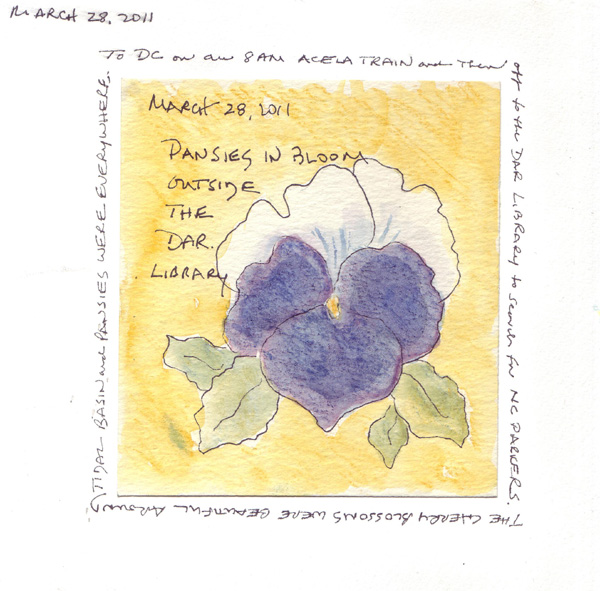 During part of my meeting I doodled to stay focused and here are some of the images that I sketched. The many positions of the microphones are endlessly fascinating. I think I posted a whole page of them from this meeting last year.