Watercolor Pencil at Figure Drawing
Last night was my first session at Society of Illustrators for 2011 and one of my art goals for this year is to move toward use of watercolor while drawing figures. I decided that a good place to start is the 20 minute poses - and to use a watercolor pencil and then brush in the watercolor pigment with water. My paper buckled when I added water, but I cleaned up the scan buckling lines a little with Photoshop before posting these. Next time I will take watercolor paper for these experiments. Stay tuned to see how long it takes me to move to watercolor and paintbrush - I move slowly....
I still did my first 20 minute pose in 9B graphite. The contrast was increased a little for posting.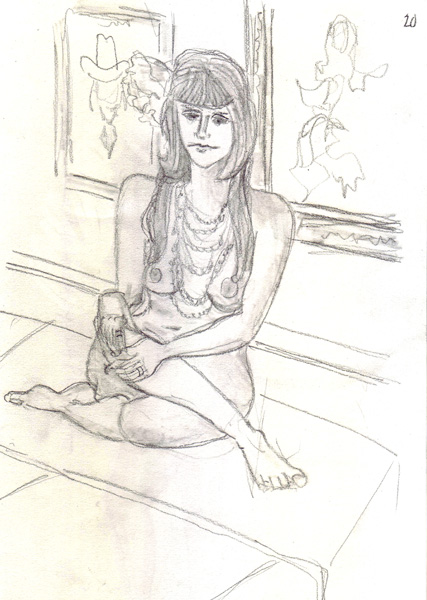 These are the other two drawings - drawn with a Caran D'Ache mahogany watercolor pencil and then painted with water: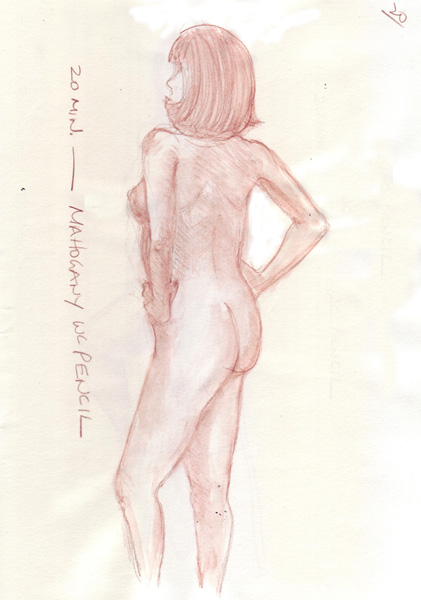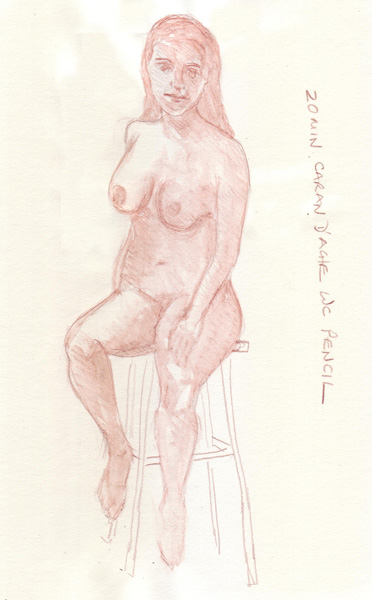 Open this link, if you also clicked on the Society of Illustors link for Sketch Night in the first sentence:
http://www.paperandthreads.com/2010/11/figure_drawing_and_illustrator.php
Joan was sitting right next to me!