Journal Study Group + Two
Our small, but active, Journal Study Group, had two guests this past Wednesday - Gwen Diehn and Vivian Swift. Gwen is an honorary member now that she has a grandson in Brooklyn and we always look forward to her visits. Her husband Phil usually joins us for the day's activities and on Wednesday he took this picture of the group.
We had a long brunch at Landmarc in the Time-Warner building at this great table for 8, discussed everything art-related, and passed around sketchbooks. Gwen is a fabulous bookbinder so we also needed to consult her on several upcoming projects. There was eating, laughing, and a great exchange of ideas.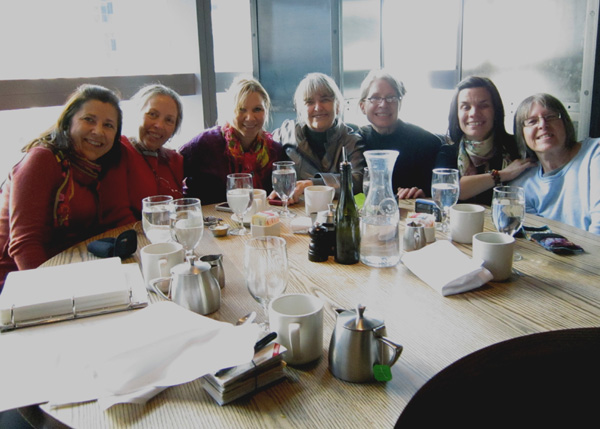 From the Left: Benedicte, Pat, Teri, Me, Vivian, Melly Gwen
After brunch we walked across the street to see the current exhibits at the Museum of Art and Design (M.A.D.), followed by late afternoon coffee, tea, and ice cream in the Museum Cafe for some of us. Vivian left us mid-afternoon to deliver the manuscript of her new book to her publisher!
The Global African Project is the current large exhibit at M.A.D. and most of us gravitated to this tableau by Black Coffee (the brand for 2 South African designers) for sketching.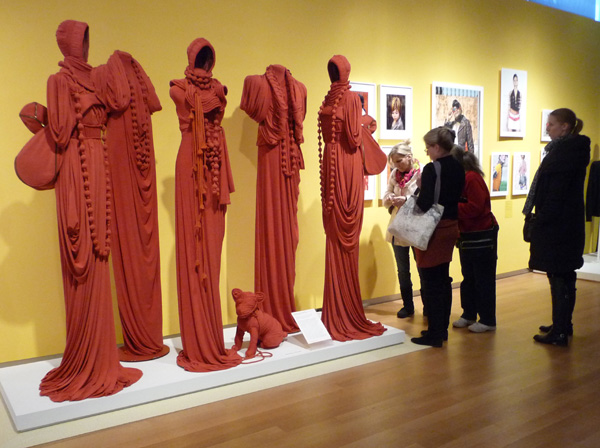 I sketched one of the figures and the dog, followed by a figure and costume by Missoni Spa from 1990.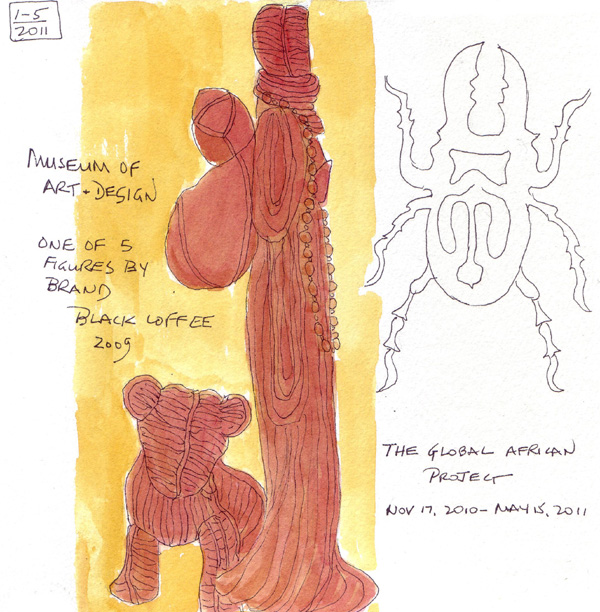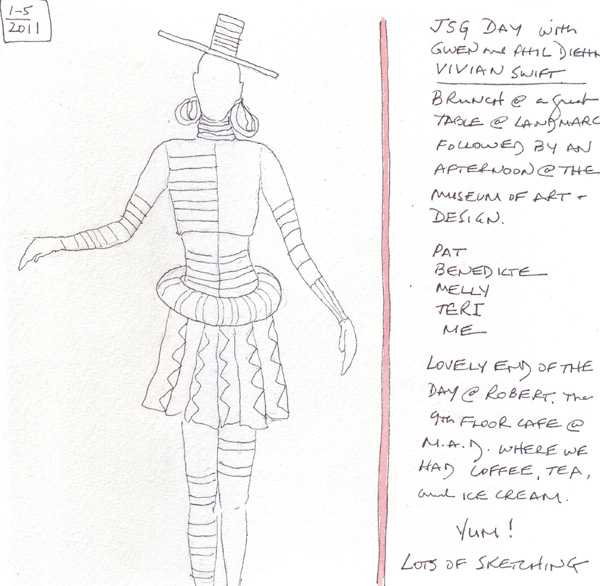 I feel so fortunate to have such an inspirational group of friends in NYC.