Meet-Up Sketching at the Museum of Natural History
Sunday was our January Meet-up Central Park Sketching session at the Natural History Museum. The group leader, Jesse Richards, does a fabulous job selecting places within the Museum for 30-45 minute sketches and when we started in the Asian Mammals section, we had the big room almost all to ourselves. Here is the baby tiger that I loved in one of the exhibits.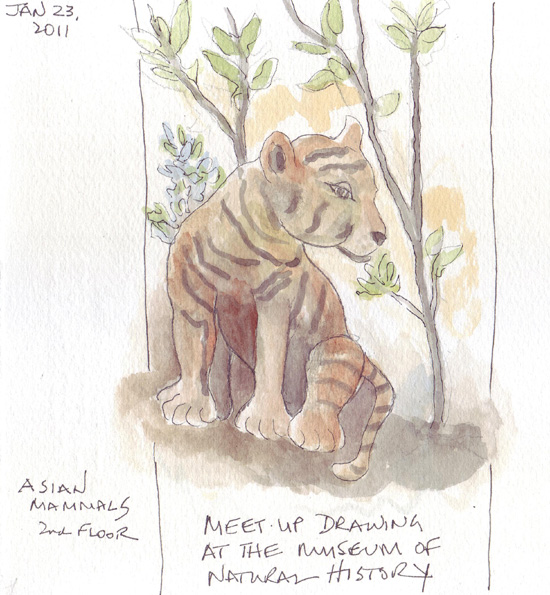 The Ocean Life section, under the blue whale was quite dark and I had problems seeing the paint colors as I added them on my Common Loon.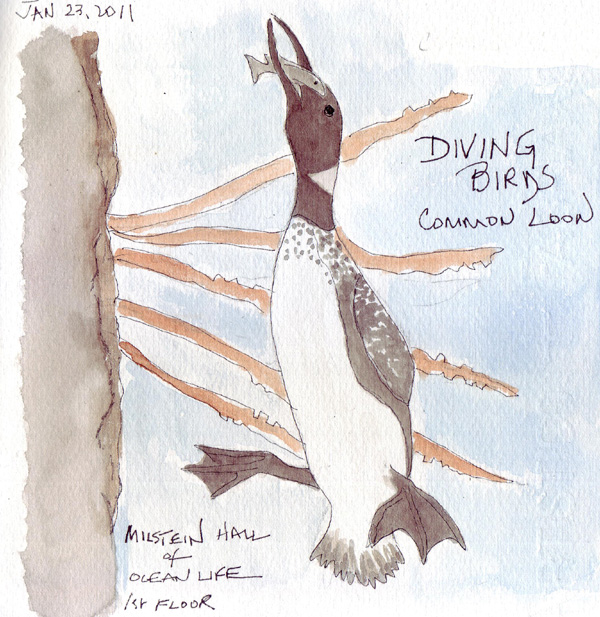 This Mammoth was drawn with a watercolor pencil and then brushed with water to shade it. It is a sketch of a mammoth sculpture that is part of the huge mammoth skeleton exhibit.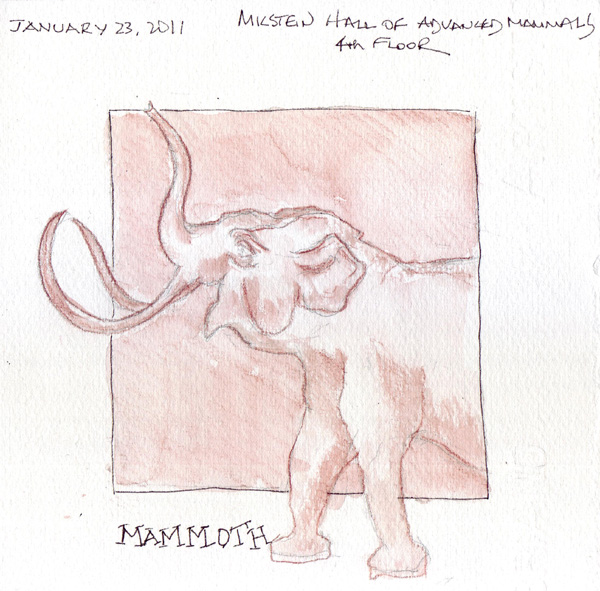 The Meet-up website, in the link above, has 90+ drawings from the participants for anyone interested in joining this group.