New Christmas Ornaments
I make multiple Christmas ornaments each year and just finished those for 2010. Several years ago I made many images of a Christmas tree in a silk screen workshop by Marit Kucera and just put away the fabric squares in my studio when I came home. This year I rediscovered them in my studio and designed ornaments for our children and grandchildren to hang on their trees.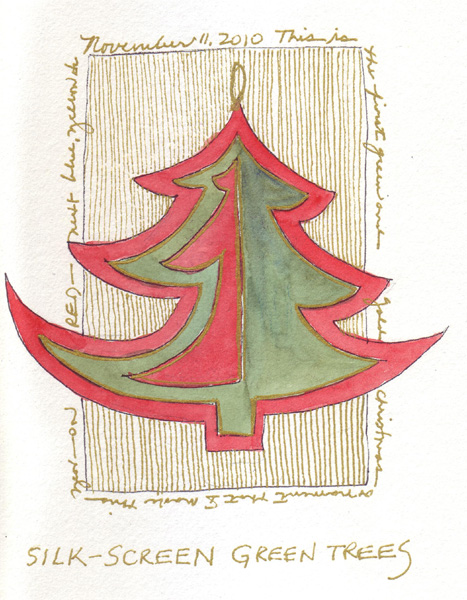 I made 13 total, several with a sparkly fabric overlayer. After stitching together the fabric with the silk screen, batting, and backing, the trees were turned and machine quilted with gold metallic thread (YLI Kaleidoscope). I love the sparkle!