Multiplying Santas
I made a fun foam Santa stamp from a drawing that I posted earlier - and used it to stamp on the front of a sketchbook. I then stamped the envelope of a Christmas card and a piece of newspaper to clean the ink from the stamp parts.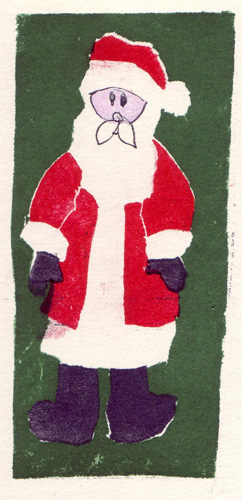 The following day I stamped the front cover of 6 pamphlet stitched sketchbooks for my Grandchildrens' Christmas stockings and stamped 3 more Santas on tracing paper to clean the stamps.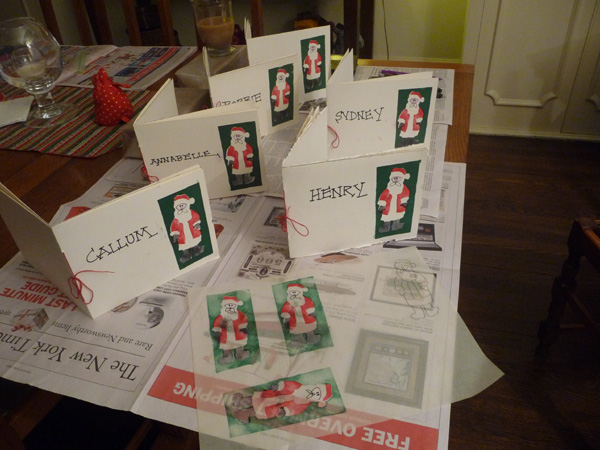 Each of these extra Santas were used to make two journal pages in my sketchbook - a definite case of multiplying Santas....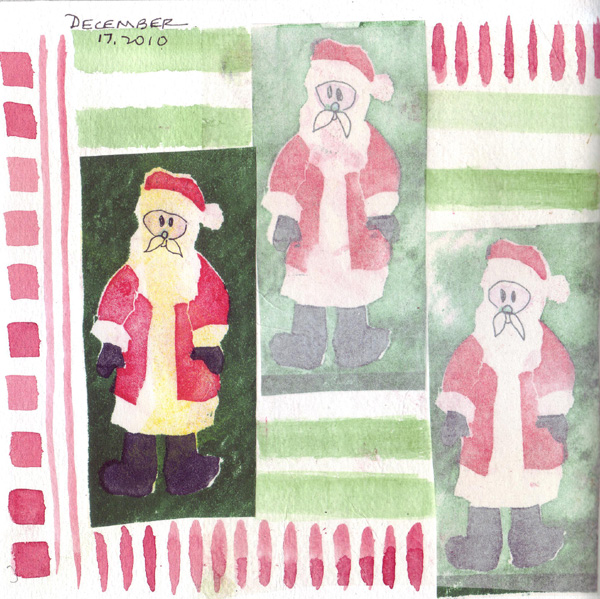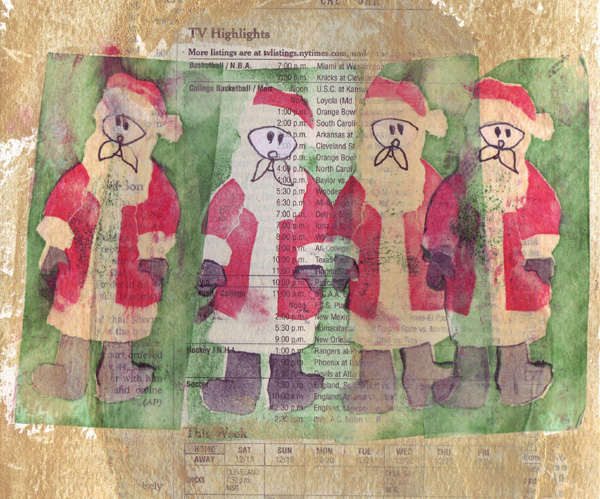 Happy Holidays to everyone! And a fabulously successful, art-filled New Year.