Happy Holidays and a Wonderfully Creative 2011
I make fabric ornaments for our Christmas Tree every year and I'm now trying to paint all of them to have images I can play with. This small stocking was made in 1989.
My daughter and I took Sydney to the NY City Ballet version of The Nutcracker this week. She loves the Mouse King, but I painted him after we went last year. This year I decided that we really needed a Nutcracker drawing - and I sketched this one from a little ornament I bought for her.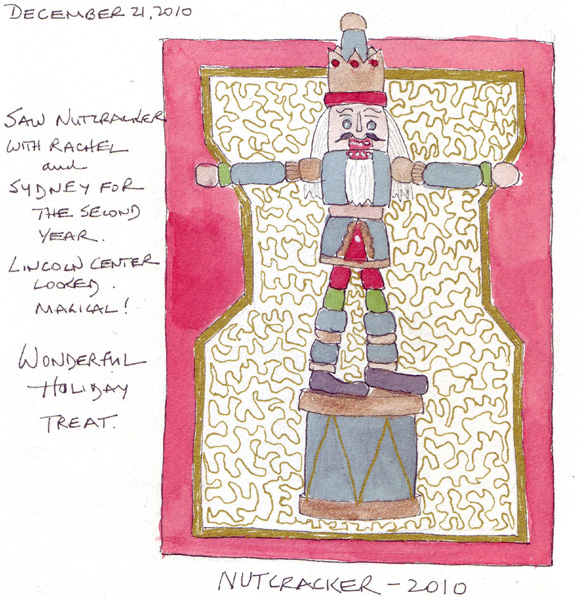 I still have two more small stocking stuffers to sew today, then tomorrow I'll make the flourless chocolate cake for Christmas Eve dinner here with all of our children and grandchildren. My husband is making a rib roast, and creamed spinach. I just need to bake bread and make rice pilaf. We love Christmas!