Figure Drawing December 7, 2010
My friend Melanie Testa and I went to the Society of Illustrators Figure Drawing session last week - and enjoyed a 3-piece jazz combo, a glass of red wine, and 3 hours with 2 models for every pose. One of the models was new to me - and was the tallest and thinnest I sketched there. It took me awhile to get used to the thinness of her extremities and seemed to draw her, rather than the other model during each pose. Here is one 5 minute sketch, two 10 minute sketches, and two 20 minute sketches. In the last drawing, I added the second, seated model, as an afterthought and she probably should be larger.
See Melanie's blog for her sketches from the session. She is also posting them today.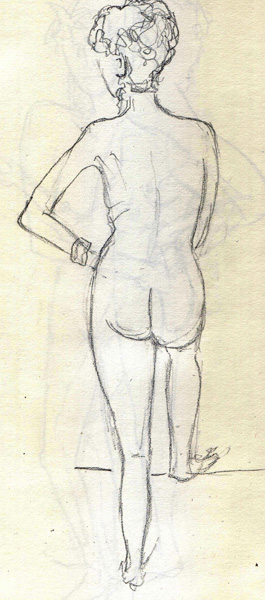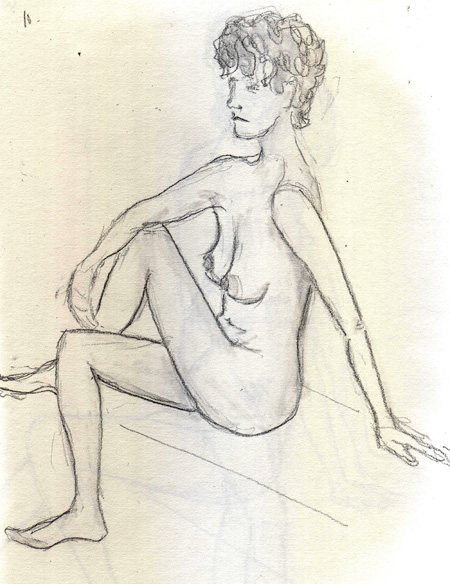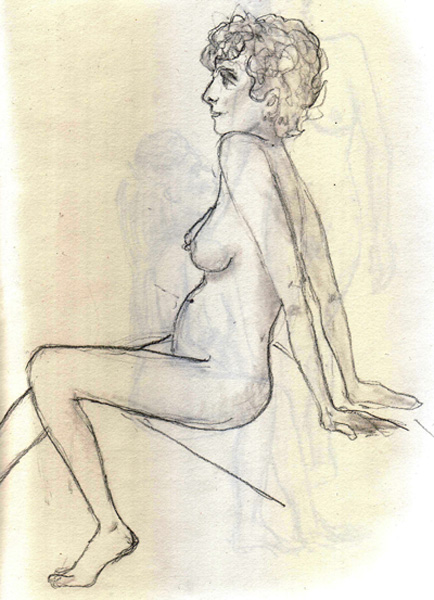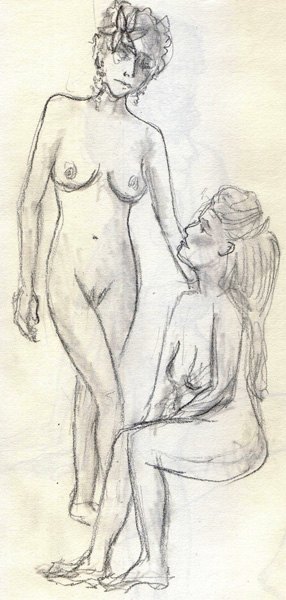 I met Melanie just over a year ago and love having someone to share art, surface design and quilting, and bookbinding with. This was our first Live Figure Drawing together, although we regularly sketch around New York City, and work on projects with our Journal Study Group.