100 Faces - A Sonheim Drawing Lab
I still draw faces when I'm out around NYC - as part of Carla Sonheim's Drawing Lab book. This is a long term project for me, and I probably will still be working on my 100 Faces months from now.
These are 6 of the recent faces that I drew from life - a security guard at the Social Security Office, a girl on the crosstown bus, audience members at the theatre and at a Textile Study Group lecture, a page at WABC-TV, and an usher from the NY Philharmonic open rehearsal,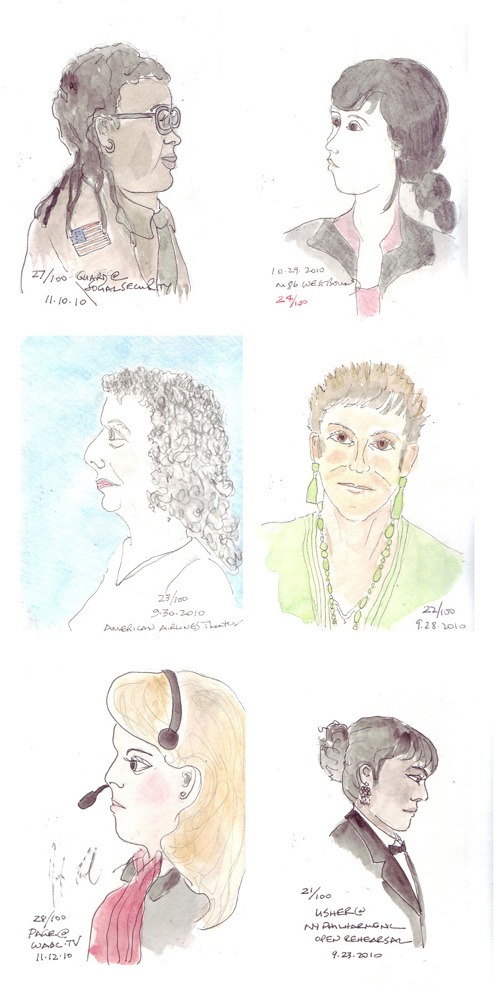 I got bogged down at Lab 36 of the Drawing Lab book and finally skipped it and moved onto 37. My goal is to continue working through the exercises sequentially now to the end of the year. And I'm simultaneously reflecting on any progress in 2010 and making some personal art goals for 2011.