Quilt Journal Page #5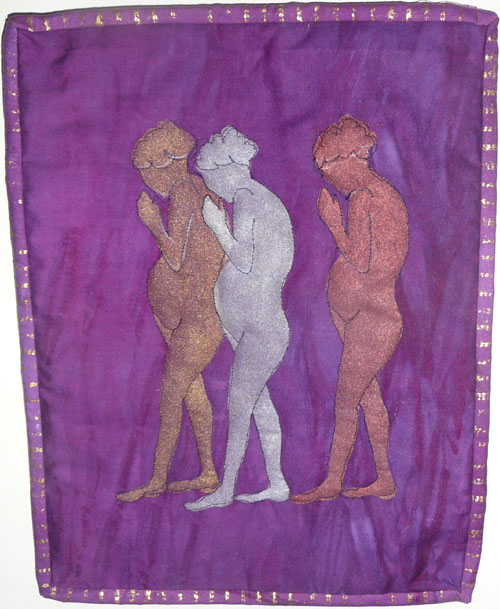 I used Shiva painstiks and a stencil to transfer my figure drawing to hand-dyed pole wrapped shibori patterned fabric for quilt journal page #5. I bought this sample metallic set of painstiks 4 years ago and never tried them before now.
The 3 figures were "painted" using a small stencil brush. The binding was made by rubbing the painstik directly over orange construction site mesh that is currently being used on scaffolds at our apartment building. The free form quilting was done with black thread - as before.
The quiltlet is actually 8.5 X 11 inches - it is my photo that makes it look out of shape. I hope to use silk screen or thermofax screen printing for QJP#6.