Figure Drawings from September
Thursday evening at the Society of Illustrators is with "costumes." At my last session, both models were dressed as gun molls - and sketching was much more difficult than usual. Here are several of my drawings that were "least bad."
Two Minute Poses: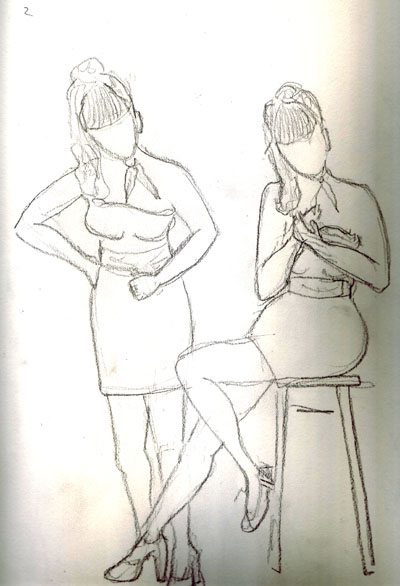 Five Minute Pose:

Ten Minute Pose: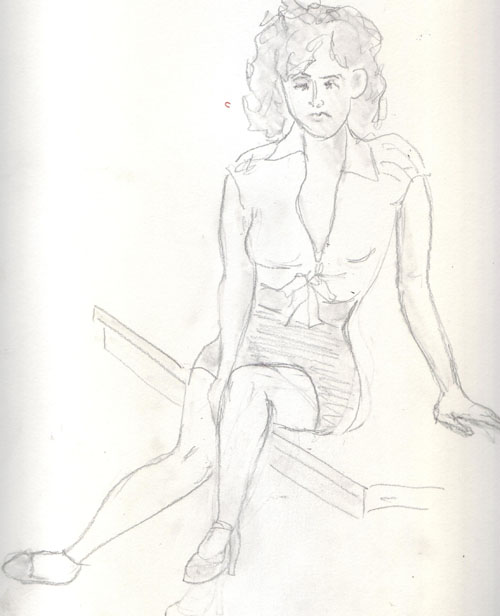 My current sketchbook is too big for my scanner, and I can't prevent the shadows on these drawings without transforming them in Photoshop like I did in the middle pose. While drawing these, we were listening to a 3 piece jazz combo - a real treat that is part of the experience at the Society of Illustrators.