Sketching From the Brooklyn Promenade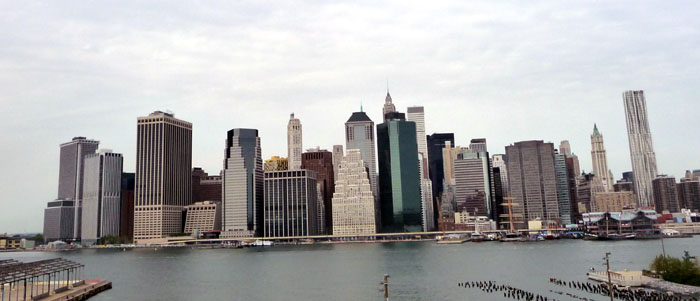 The Central Park Sketching and Art Meet-up Group met in Brooklyn Heights, on the Promenade, to sketch. The view of lower Manhattan is wonderful and it is hard to remember that the World Trade Center Towers were twice as tall as the tallest buildings in my photo.
I sketched just the buildings at the very tip - trying to figure out how to best represent all of the windows. The tiny little orange object at the far left of my sketch is the front of the Staten Island ferry, pulled into the terminal.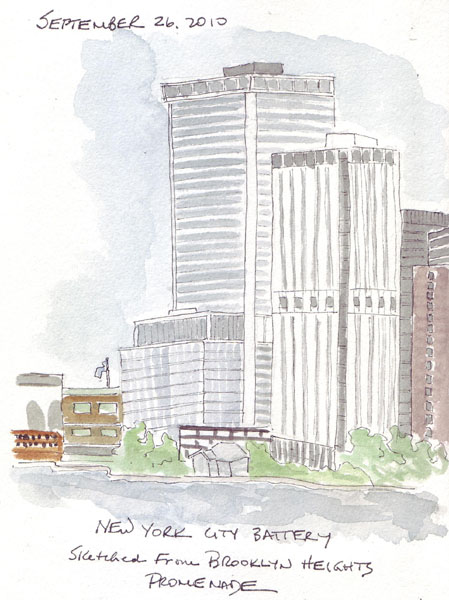 The Brooklyn Bridge is also part of this glorious scene. For my last sketch of the 3, I sketched the Manhattan towers of the bridge.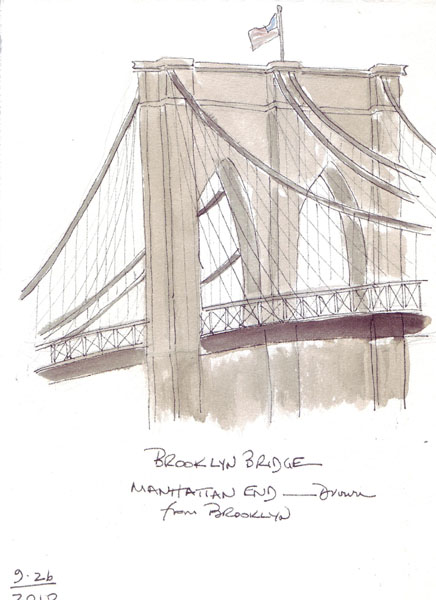 This sketching group now meets twice each month - and this year moved out of Central Park on many occasions. By scheduling one day each month on Sat. (11AM-2PM) and one on Sun, I usually can get to one of the sessions. Yesterday four of us from the Journal Study Group were there. I'm so glad that I went, because I rarely go to Brooklyn even though it is so close.