Figure Drawing This Week
I really enjoyed drawing the two models at The Society of Illustrators this week - and liked my four 5 minute poses best. I'm thrilled that I was even able to get some facial features in these drawings - definitely some progress for me.
The woman model had a mohawk with very long gray hair down the stripe.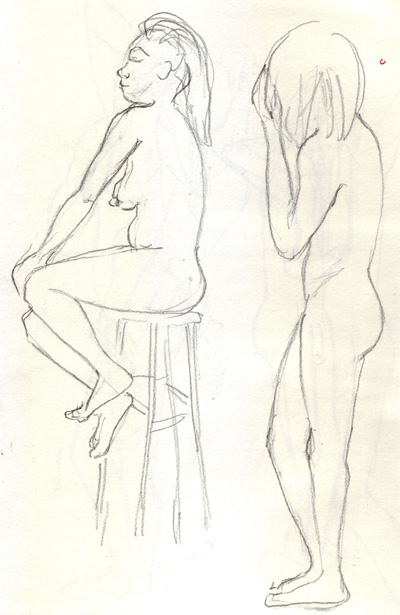 The male model had very long dreadlocks and a very athletic nimble body - with fabulous short poses.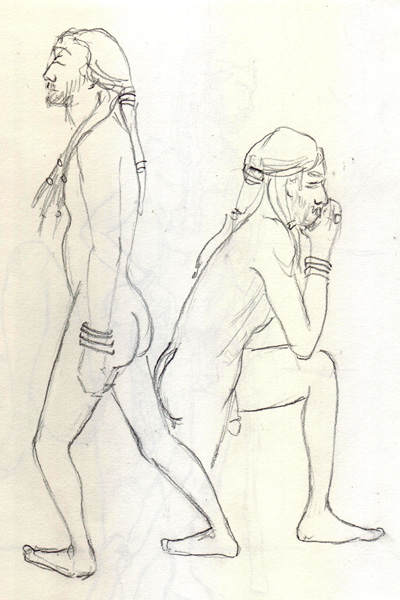 These drawings were done with a 9B graphite pencil - thus the smudges.