Figure Drawing at the Society of Illustrators
The August summer break just ended at the Society of Illustrators and last night I went to Figure Drawing with my friends Istar and Casey. Casey is visiting her family in N.J. from France and was able to come into the City for a visit. I hope that she posts a few of her figure paintings to her blog when she returns home. Her ink/watercolor drawings inspired me and gave me a new goal for 2011.
My current sketch book is slightly too big for my scanner, so there are lots of ugly scan marks. I also had to increase contrast so my 6B pencil lines were darker, and all of my left-hended smudges then were more noticeable.
There were two models, clothed, for every pose. This was a sketch done of both of them during 5 minutes - just to try to capture their positions and clothing.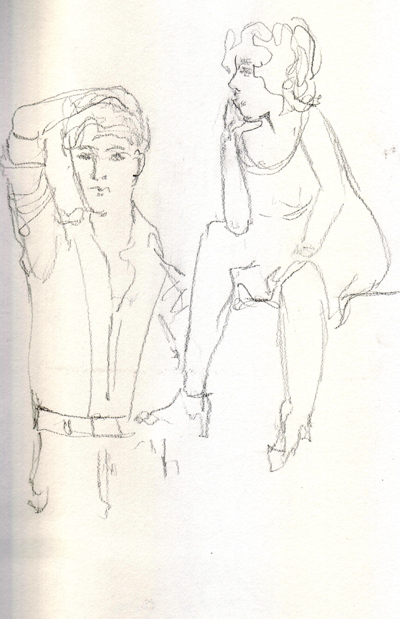 During another 5 minute pose, I sketched only the male model because he was in a challenging twisted position.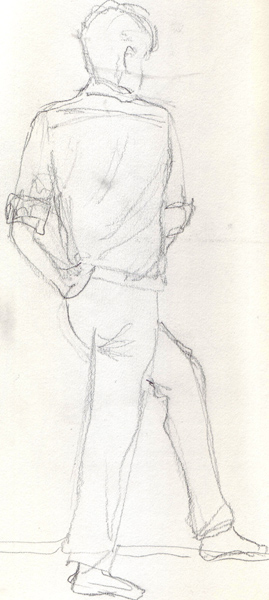 I sketched both models during the next two 20 minute poses - the male model without and with shirt and the woman in a negligee.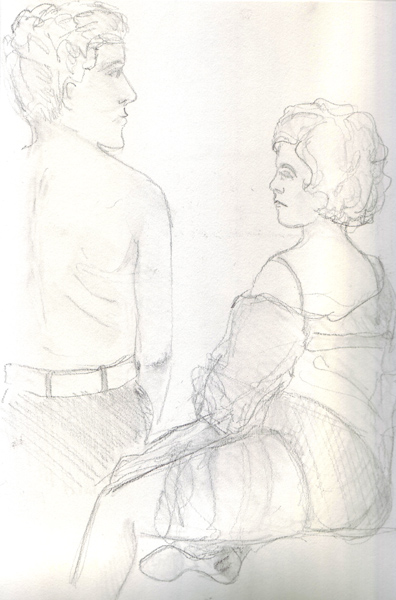 vvvvv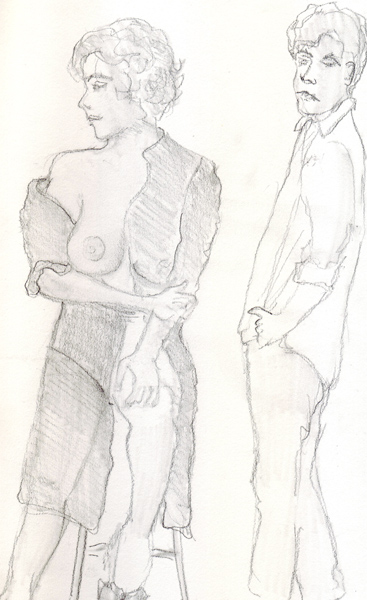 This is the beginning of my second year of live figure drawing and I am trying to spend more time on faces. After I finished sketching both models during a 20 minute pose, I spent some time trying to better capture the face of the male model.