Drawing Lab by Carla Sonheim and a Podcast by Her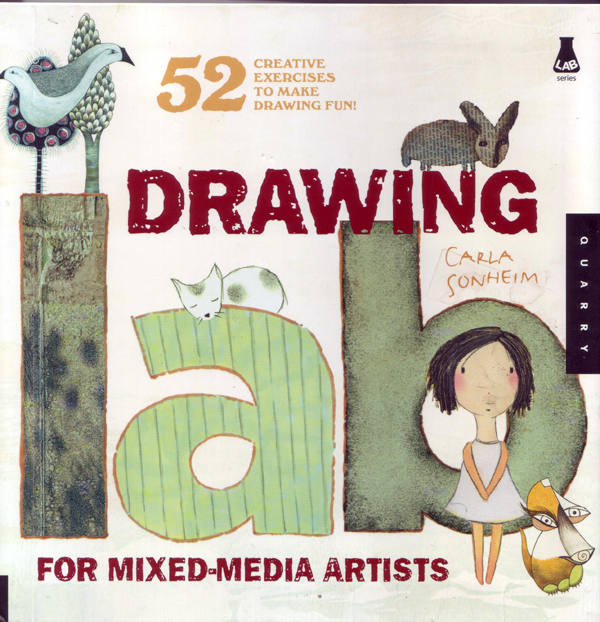 My friends and I had many fun evenings during our beach week doing the exercises from the first two sections of this book. In the mornings we sketched beach treasures that we picked up on our walks and after dinner we played" by doing these fun lab exercises which really loosen you up and don't arouse the inner critic. Perfection is not expected!
Here are 3 of my favorites: The giraffe on the left was drawn blind and the one on the right while looking occasionally at the photo.
Blind Contour of a Giraffe: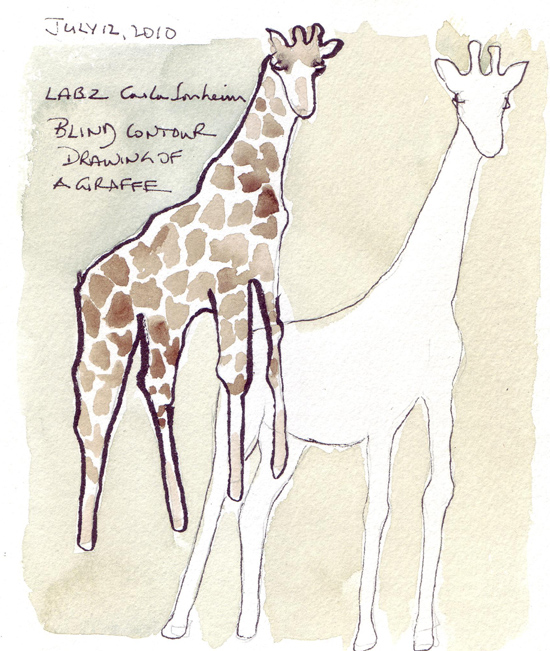 Imaginary Creature: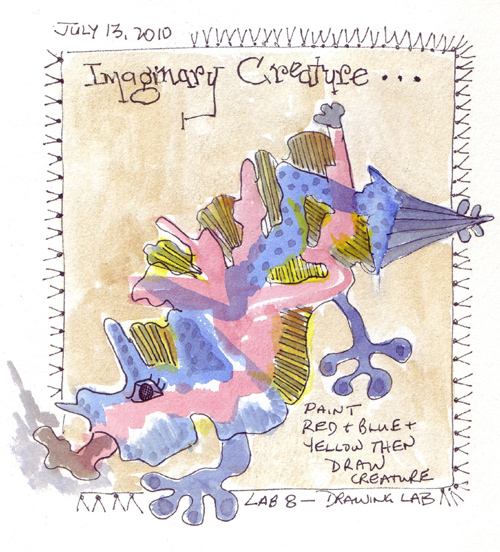 Drawing with Your Non-Dominant Hand - which I had never tried. This doesn't look at all like Sara - but I was actually able to hold the pen and make it move! Sara decided that she was going to use her non-dominant hand more - she loved the drawings she did.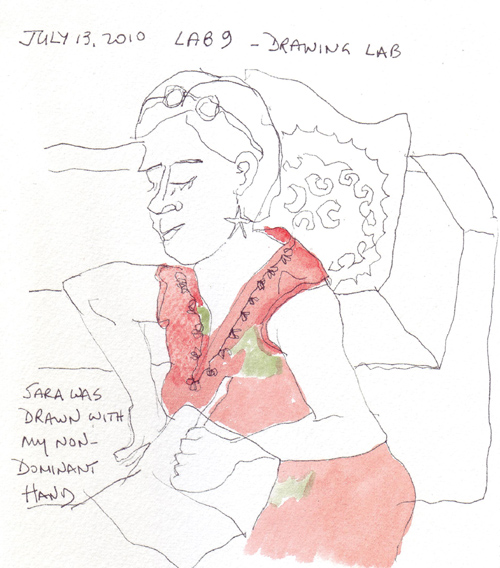 Rice Freeman-Zachary of Notes From the Voodoo Cafe just did a podcast interview with Carla Sonheim. You can go to her blog and click on the Podcast from a list on the right side of the home page. You can also reach it from Carla's blog. It is a delightful interview and she verbally gives you the Picasso Dog lab exercise during the Podcast. Here's mine: