Beach Week - Part 2
These are my morning journal pages from the second half of our beach week. Each morning we would all go for an 8AM 2+ mile walk on the beach and the 3 wives collected things that we wanted to draw/paint while walking at the surfline. These were our beach treasures. The shells were not very plentiful this week, in comparison to just one week ago when we we there for July 4th holiday.
Morning 4: We found one small dead fish, one children's plastic toy fish (blue) and one toy rubber flounder covered in sand in addition to several other types of tresures. I sketched and painted these on one journal page as we set at the Cooper's Beach Snack Shack having coffee.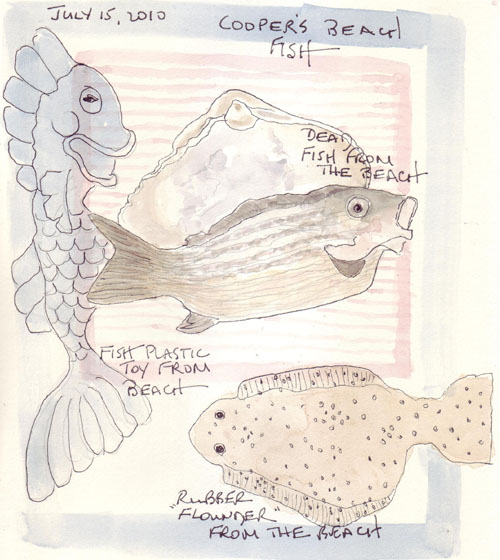 Morning 5: I found a real assortment of things and put them all together as a still life with my empty coffee cup.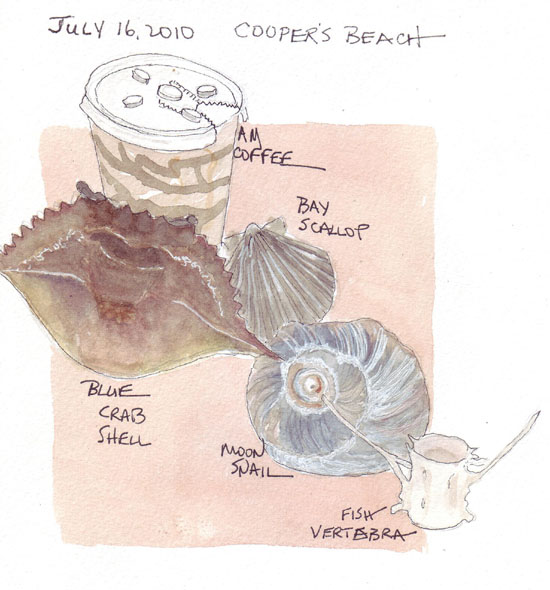 Morning 6: I found a few shells and a beautiful long gull feather from one of the brown spotted gulls. All week we used "google" to see if we could confirm that these large gulls were actually the young ones. Anyone know?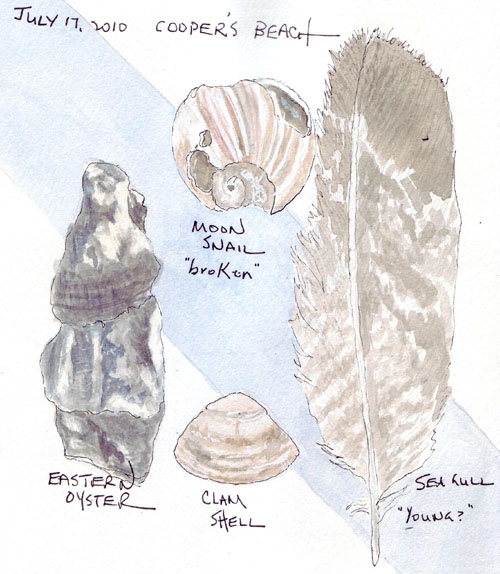 Departure: We kept a vase of fresh hydrangeas from the garden, in the kitchen, all week, and I finally decided that I needed to end my beach sketchbook pages with a painting of them.