Holiday Weekend at the Beach
We just returned from a Holiday weekend with our children and their children. This is the first photo that we have of all 6 grandchildren this year - and I'm thrilled to have a new one.
I sketched every day in my summer watercolor journal - in which I try to paint something that will help me remember the day. Here are 4 pages.
Blue Mussel Shells: I bought a wonderful laminated shell identification card which Callum calls "the map" and we tried to ID shells that I brought home from our beach walks.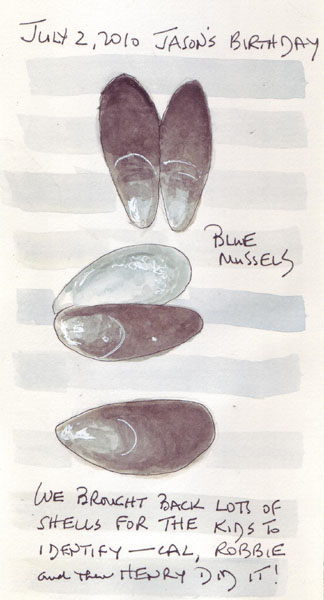 Our 3 and 4 year old grandsons made great progress "swimming" this weekend and spent lots of time going back and forth between their parents and the wall without floaties. This is a pair of goggles that were abandoned on my chaise while I was watching them.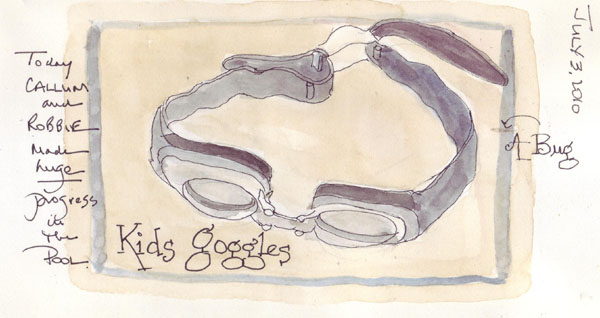 We waited for our car AC to have freon added and I was sitting next to this planter and flag - which looked especially forlorn after the holiday was over.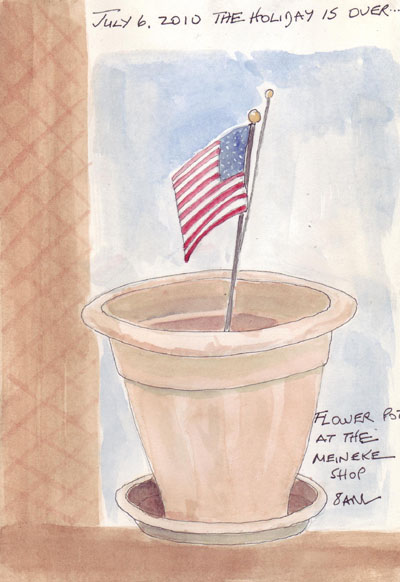 I take sea gull pictures each time we walk on the beach. These are several drawings of one gull from those photos.