Recent Journal Pages
We took my 6 year old grandson Henry to Lincoln Center for an open rehearsal of the New York Philharmonic. He takes violin lessons and is very interested in music - and seemed excited when we invited him. He read some great children's books about composers and I sketched before the rehearsal began. It was the first time that I sketched live musicians while they played.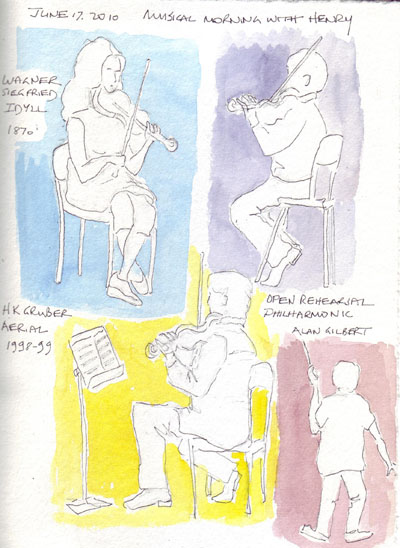 Yesterday I went to a panel discussion about creativity and sketchbooks - presented by Rice Freeman-Zachary (whose 2 books I loved), with my friend Melanie Testa, and Wendy Hale Davis. Rice is such a colorful character that I just had to sketch her while I listened. And I didn't even put on all the jewelry that she was wearing.