Central Park Sketching and Art Meetup Group
Although the Meet-up Group usually sketches in Central Park during the non-winter months, this past Saturday we sketched at Bryant Park which is located behind the New York Public Library. It was a beautiful day and the Park was full. We sketched in 3 separate areas in the Park and shared our sketchbooks at the end of each. Here are my 3 watercolor journal pages from the afternoon. This is the fountain on the west side of the Park.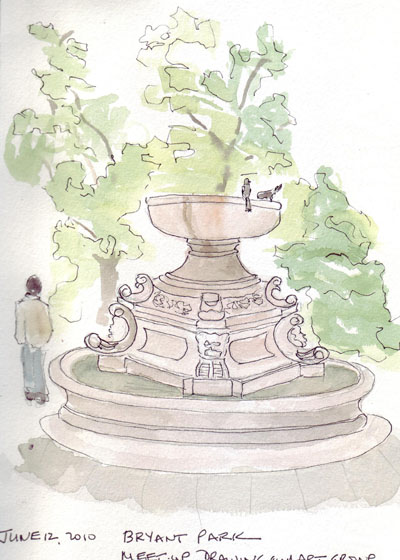 There are umbrellas, chairs, and lamposts everywhere!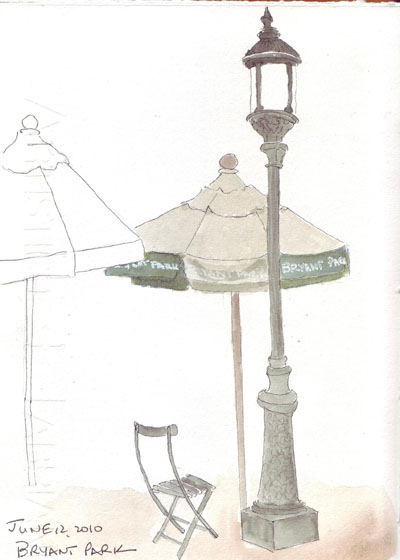 These were the flowers blooming in the big planters that were scattered all around the Park.