Continuing with my Mixed Media Journal
I have many sketches of ballet dancers in my journals - all from photos since I can't draw fast enough to catch them in action. This is a single page spread: the dancers on the top right and bottom left are collages of pages that were scanned, printed, and cut out. The dancer in the center was drawn on the top layer. This is another new stamp that I made.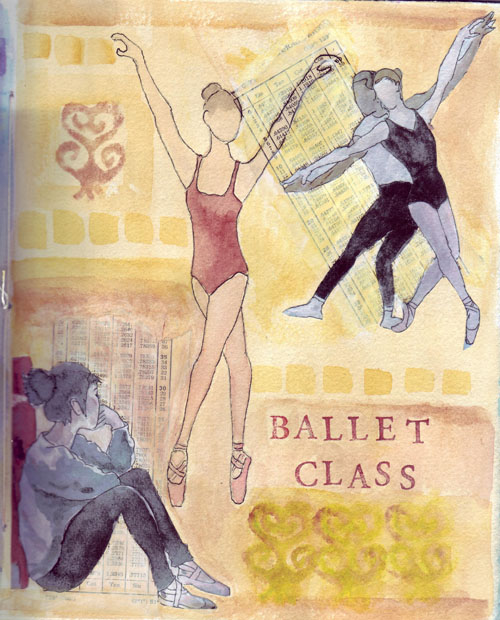 Next: A 3 page spread of Central Park Zoo animals with many, many penguins. All of the animals were collages made from prior journal pages made at the Central Park Zoo, except the penguins that appear right above the words "Lots of Penguins." Those were drawn on a top layer. I used pieces of a zoo map for the first layer of collage, Neocolor II watercolor crayons, gesso, acrylic paints, and stamps.