Central Park Zoo Sketchcrawl
I spent the day yesterday, with my art buddies Pat and Benedicte, at the Central Park Zoo. It was a beautiful, but hot day, and every school class in the City was there for a field trip! I love sketching at the zoo - it is a real test of how fast you can achieve an image of some type. I sketch in pencil and then take a photo so I know how to paint the animal when I get home. These are the first 4 pages (out of 6) that I painted.
Gentoo and Chinstrap Penguins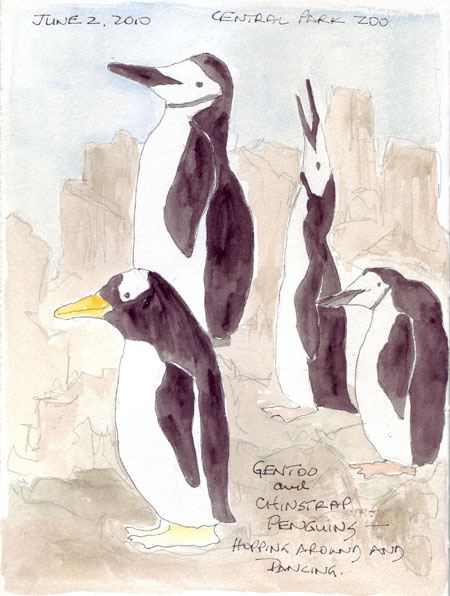 King Penguin - These are new penguins in the exhibit and they are bigger than the others.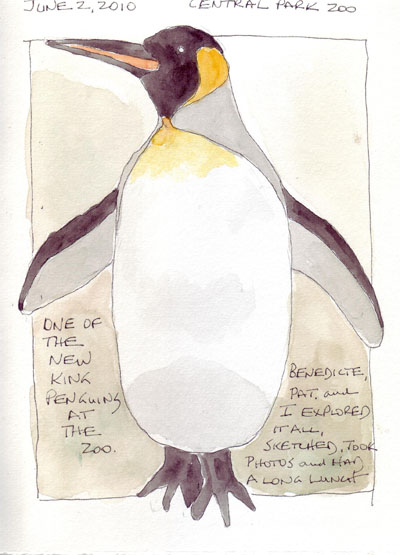 Three Scarlet Ibis: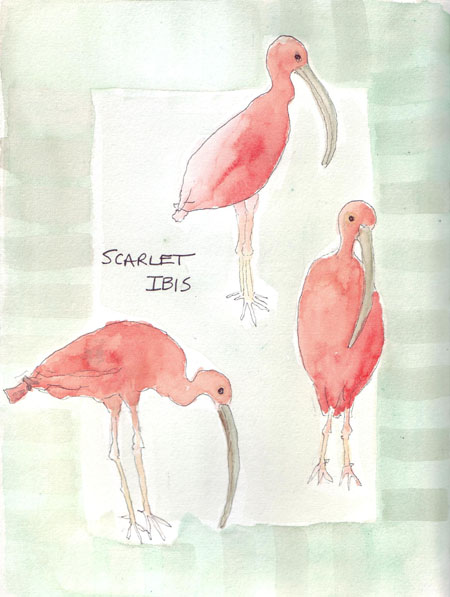 Tortoise and Hornbill