Our Meetup Drawing Group - Feb 6th
Although our monthly Meetup Group is for Drawing in Central Park, cold weather necessitates other venues - usually museums. Yesterday however, we had a figure drawing session, my second of the week. I'm just uploading the first 4 poses - three 5 minute poses and one 10 minute pose. I stayed for 3 hours and everyone was still drawing!
Two five minute poses - two models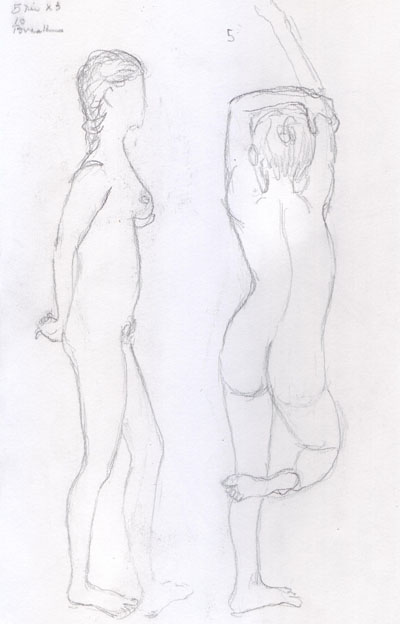 One 5 minute and one 10 minute pose - two models, The mark in the middle of the second models back was a tatoo.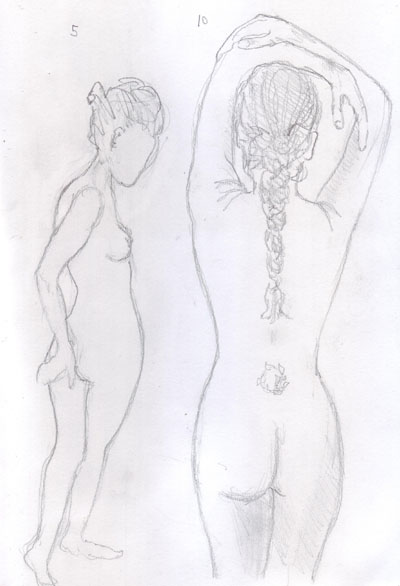 New York City missed the big snow storm on Saturday, but another one is coming midweek. This morning the wind chill was 0 in the City and I just wanted to stay in and sew and read.