Figure Drawing Night at the Society of Illustrators
I thoroughly enjoy my monthly figure drawing sessions - and last evening one of the two models was the lovely pregnant woman from my last session. The fast, i.e. 2 minute and 5 minute sketches are the most fun for me, probably because I get bored during the 20 minute poses when I think I should add faces and hands. Feet are rarely an option because I can't see them from where I sit.
2 minute Pose

2 Minute Pose Left and 5 Minute Pose Right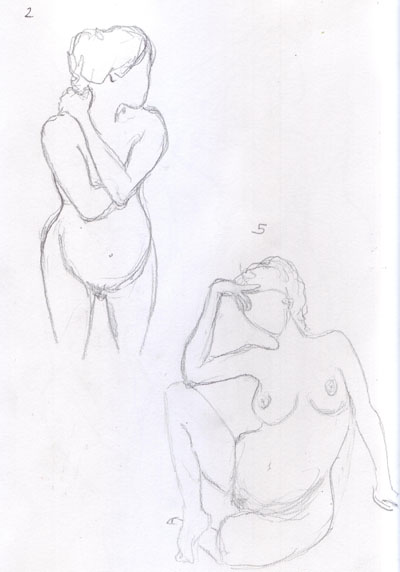 5 Minute Pose

5 Minute Pose Left and 10 Minute Pose Right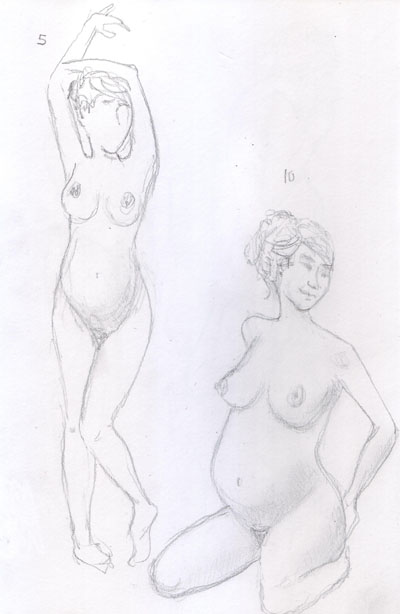 I realized that I chose to upload only the drawings that I did of the pregnant model. (there are always 19 total) She is just glowing - with a beautiful calm face and lovely smile.