Christmas Creativity 2009
I always sew ornaments and presents for Christmas - but actually made fewer things than last year. How could I be busier in retirement than when working? Not pictured here is Annabelle's cotton velveteen quilt, which is now a family tradition - one for each grandchild on their 2nd Christmas. My blog name, Paper and Threads, reminds me that textiles are an important part of my life and I try to periodically post the other half of ME!
A Mixed-Media Ornament for my Children's Christmas trees: Created with paper, fabric, and fabric paints.
Giraffes for my 4 grandsons: I dye painted unbleached muslin to make the giraffe skin and then made the ornaments.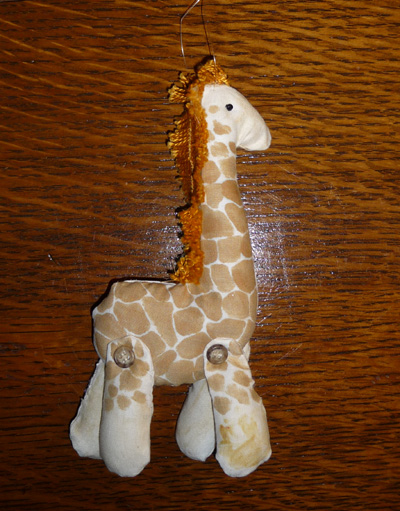 Peacocks for my two grand daughters (and of course me!): I knew Sydney would love the Swarovski crystals on each tail feather!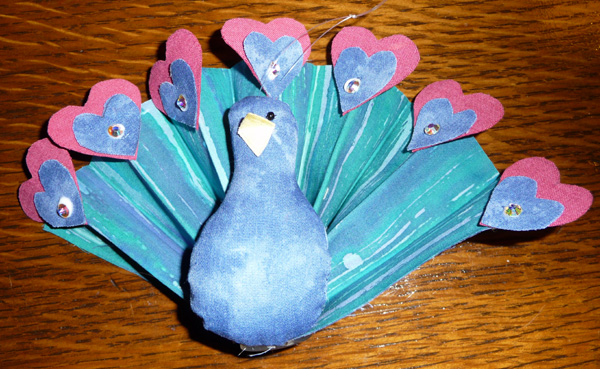 Zach's Stocking: Each new grandchild needs a stocking for Grandma to fill for Christmas Eve.
Zach's Gift Bag - for all of the bigger gifts from Grandma and Grandpa. We don't wrap presents at all any more. Over the last 15 years I made gift bags for veryone in the entire family. The antlers, ear, and tail are all 3-D, not patchwork.