Visual Journal Pages
I signed up for Kate Johnson's Visual Journaling Class and I'm trying to focus my sketches on my daily activities for several weeks.
I sketched and painted a detail from a beautiful stained class window at the Museum of the City of New York during a visit there this week.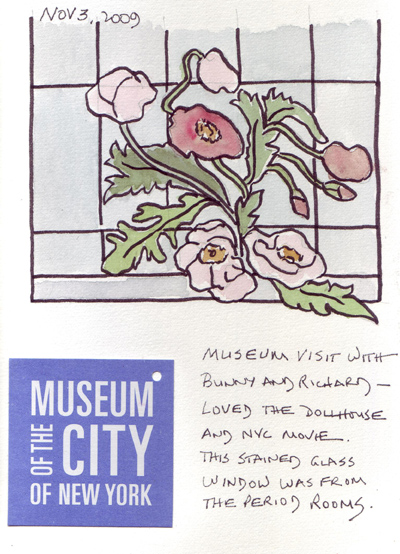 The following day we took care of our newest grandchild and I sketched his "lovey" - a British Jellycat animal called Scrumpty Elly. My daughter-in-law takes his picture with this animal every month to see Zach's growth. I sketched him with my non-permanent Varsity pen and then just wet the elephant to create the color.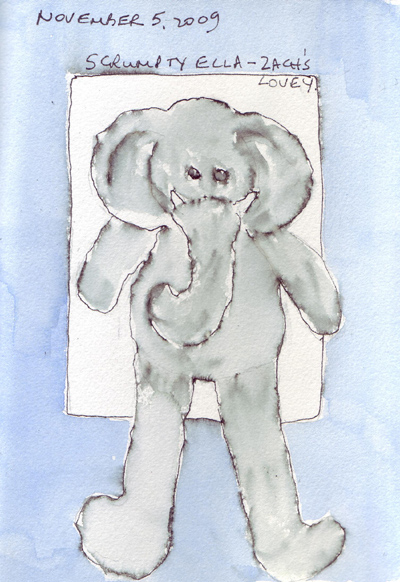 I made two new codex watercolor journals this week, and while I had my bookbinding equipment out, I made two watercolor pamphlet style journals with waste watercolor paper from a few recent recycled books. One of them is a gift for a friend, the other may be the perfect watercolor booklet for my grand daughter.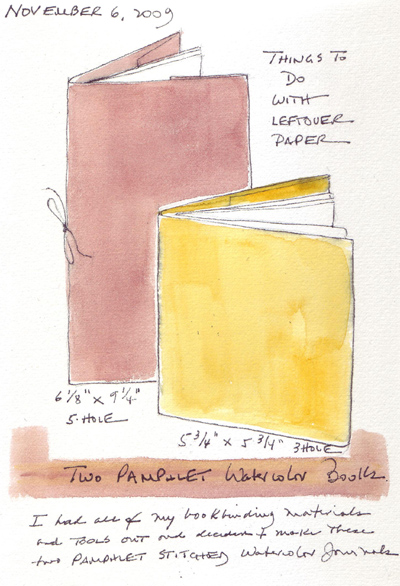 Today we took our oldest grandchild to the New York Philharmonic Young People's Concert and I had approximately 10 minutes before the lights went down to quickly sketch the stage. Henry and I talked about the colors so I could remember them until I got home.