EDM Challenges #246 and 247
EDM Challenge #246: Draw a Pair of Gloves:
I love my black shearling mittens, especially when it is really cold in New York City. But they just looked like two black blobs on my journal page, so I sketched my black leather gloves instead.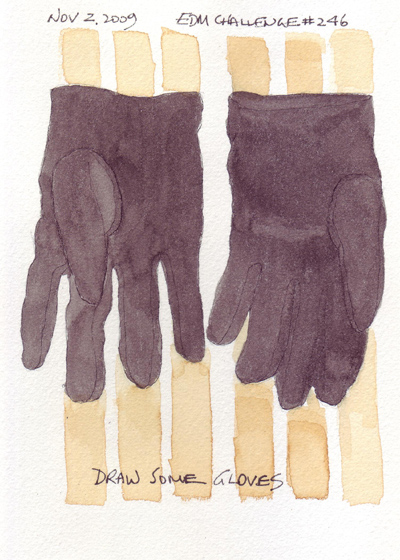 EDM Challenge #247: Draw Something Creepy
Approximately once each year our local TV channel shows footage from surveillance cameras in fast food restaurants - and after the restaurant is closed, the camera captures the image of rats in the kitchen. It really creeps me out - and also makes sure that I never visit that fast food chain - because of course I can't remember which branch it was in this big city.