Steamer Trunks from Ireland
Yesterday my husband and I went to our grand daughter's pre-K class to talk about our ancestry. All of our parents were born in the United States. All of my husband's grandparents were born in Belorus and emigrated to the US from 1900-1908. My grandparents and 5 of my great grandparents, were born here. But my great grandmother, the only one I knew, was born in County Armagh, Ireland and moved here alone, following her fiancee, in 1887. She was a really cute, very elderly woman when I was a child - somewhat deaf and never without her black cane.
Here is a picture of Annie Ballance which was taken upon her arrival in New York City. When I researched our family, I found her passenger list, which recorded 2 pieces of baggage - both of which I now own.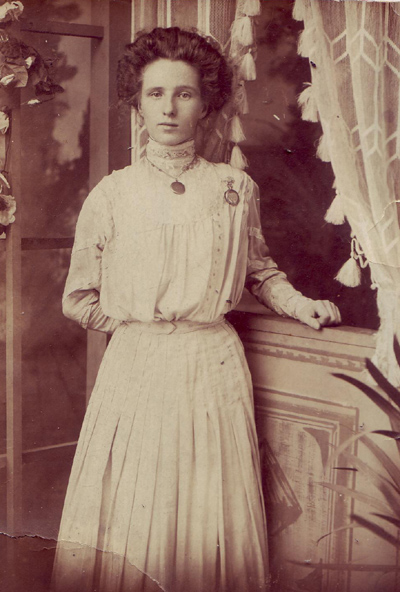 This is a picture of Sydney standing near the largest of her steamer trunks, which is in our apartment. I scraped off the paper cover and stained both trunks 50 and 30 years ago - and have moved them from place to place since then. This trunk has a wallpaper lining and glass top filled with family photos. All of the quilts I made that are no longer in use are carefully folded inside.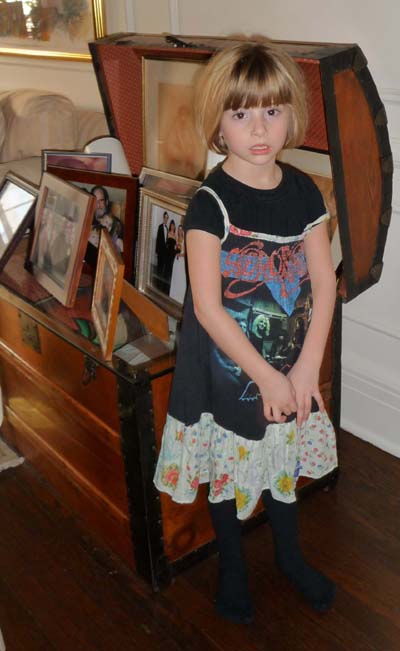 I was delighted to finally paint both trunks as part of my journal page from yesterday - reflecting our visit to Syd's class.