Journal Pages for the Last Two Days
I love strolling on Madison Avenue, past the windows of the famous designer boutiques. But Madison Ave also has its share of street vendors, and as I walked up on Friday, I sketched their wares and the street decoration that has already been added to the lamposts for Christmas.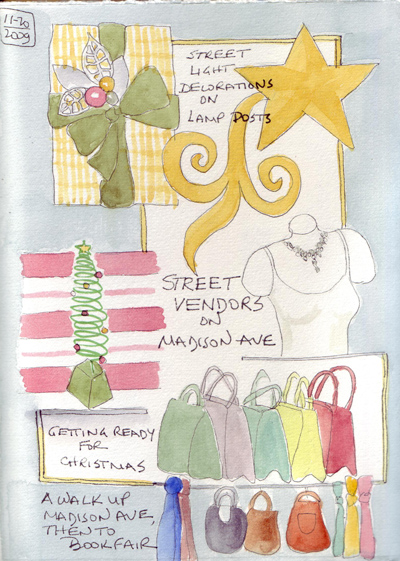 When I carry my sketchbook and pencil case, I also carry this artist grade travel set of watercolors by Daler-Rowney, but half the time I draw when I'm out and then paint using my regular Winsor-Newton palette at home. I plan to replace these paints with my palette, but never do...maybe next year. The size and shape of this travel set is wonderful - and the mixing areas include the flat areas and 4 deep end wells.