Figure Drawing and Drawing the Masters
I love to copy drawings from the Masters when I find one in a museum exhibit that really speaks to me.
I have a book of Delacroix pastels and love his drawings/pastels/watercolors from Morocco. When I saw several originals in a recent exhibit at the Metropolitan Museum of Art, I decided that I needed to visit the New York Public Library to see the book Delacroix in Morocco (which is out of print and really expensive). While there, I sketched this figure, took a digital photo of the print in the book, and then painted it at home.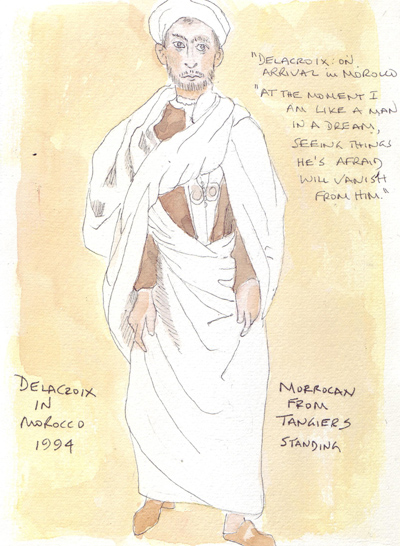 I loved a drawing by Dutch artist Jacob Backer (1608-1651) which hangs in the current Vermeer exhibit at the Met and returned for a second 30 minute visit just to do this sketch. The small original is on light blue paper with black and white chalk, but I did mine in sepia watercolor pencil, in case I decided to "paint" the drawing at any time.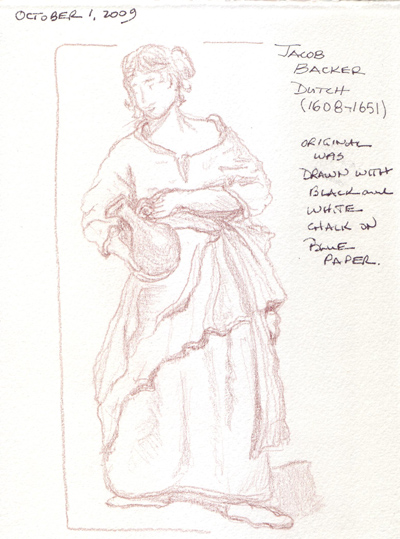 Tonight I am going to my second figure drawing session at the Society of Illustrators and did the following 90 second posemaniacs.com drawings as a warm-up. These figures are computer generated and are frequently in tortured positions, but they change randomly every 90 seconds so I can't think much about what I'm drawing which is great practice.