Recent EDM Challenges
I was very lazy about doing EDM Challenges last month and even worse about uploading them to my blog. I finally decided to post them all at once - and catch up. One of my annual art goals is to complete each weekly sketch because it:
1. Gives me a subject for one of my daily sketches each week.
2. Stretches my drawing and painting skills.
EDM Challenges #238 - Draw Your First Aid Kit - and #239 - Draw What Has Scared You
My husband and I are both physicians so we have First Aid items in random places in our apartment. When thinking about this challenge, I immediately remembered my Aircasts - one for my right ankle and one for my left ankle. I had two very serious ankle sprains due to mis-steps and the use of an aircast allowed me to walk within 24-48 hours and continue to heal during 3-4 months each time. I live in a City where walking is really essential - my car is parked 3 blocks away from our apartment and the nearest bus and subway stop are both one long block away each. I was really scared after my first serious ankle injury after moving back to Manhattan, because I realized how easily I could be apartment-bound.
EDM Challenge #240: My Favorite Pencils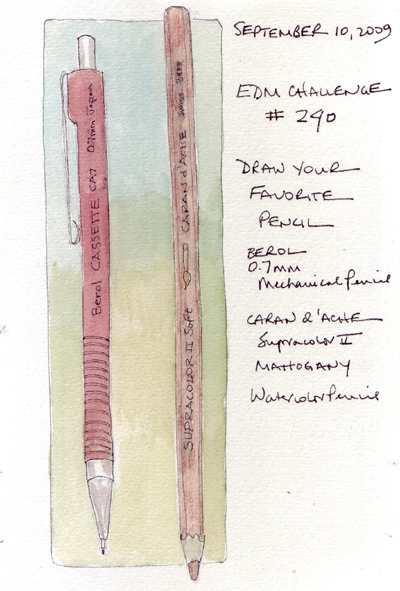 EDM Challenge #241: Draw the View from Your Kitchen Window
This is my usual view - a beautiful stained glass window approximately 15 feet away, with lovely concerts that I can enjoy when both of our windows are open.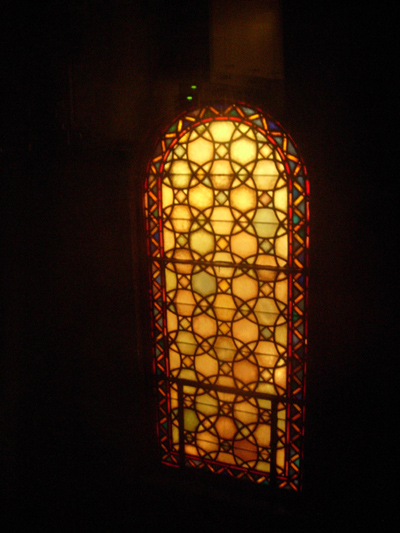 This is my current view. There is work being done on our apartment building and there is a scaffold below the church window and a board protecting it. I miss it!
EDM Challenge #242: Draw a Favorite Tchatzkah
I could find nothing around our apartment except my figure drawing mannequin. I collect books and fabric and try to keep tchatzkahs to a minimum.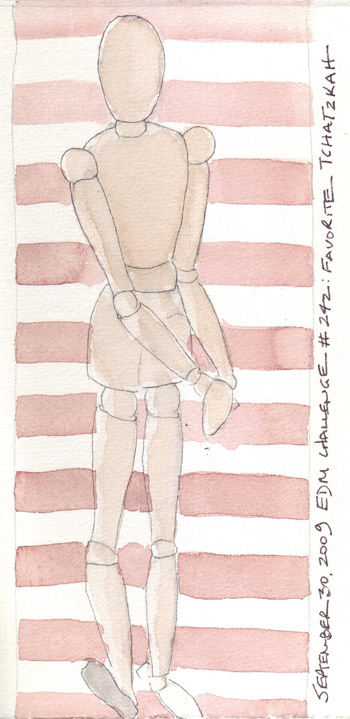 EDM Challenge #243: Draw a Pillow
I love fabric and frequently bring back an interesting piece when we travel. This is a pillow that I made with a piece of Fortuny fabric that I bought in Venice. The fabric has an overall design of lions - only one of which I sketched.