Long Weekend in Washington DC
We visited our youngest grand daughter, Annabelle, this past weekend and I added more pages to the watercolor journal I dedicated to our visits with her. Previous pages are visible by clicking on the Washington DC category.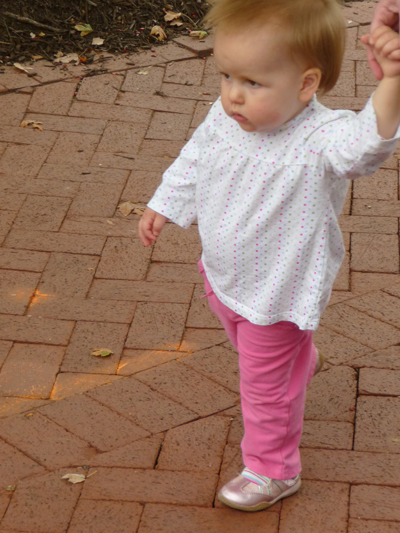 I rarely sketch my grandchildren because it never looks like them. Annabelle is much cuter than I made her in this drawing. The small sketch shows her running around the Natural History Museum with us on Friday.
Saturday we had breakfast at Eastern Market and enjoyed the many flower vendors - everything was so bright and fresh.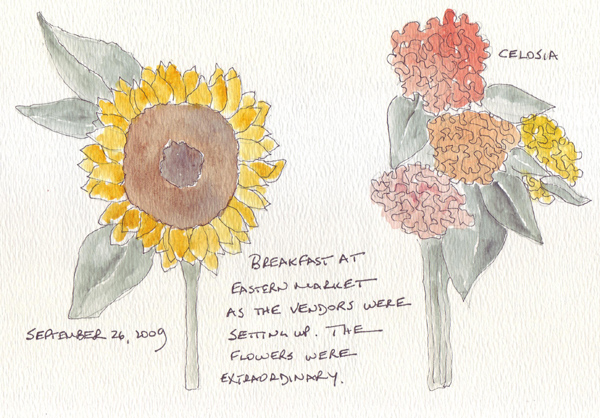 We then went to Oktoberfest on Barrack's Row, the highlight of which was the childrens' petting zoo. There were two very small goats there with their Mother that all of the children loved.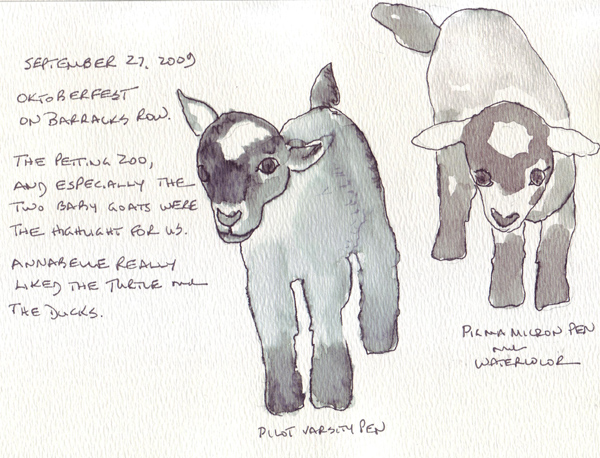 The goat on the left was drawn with a Pilot Varsity Pen, but the watercolor paper in the Cachet Linen Journal was too absorbent and it was difficult to wet the ink to shade the goat. The one on the right was painted with a neutral gray watercolor wash.