Central Park Sketching and Art Meetup Group
I joined the Central Park Sketching and Art Meetup Group this Spring and finally attended my second session. Although they usually meet monthly in Central Park, today's session was held at the newly renovated Washington Square Park in Greenwich Village.
I arrived a few minutes early and did a quick warm-up sketch of cone flowers in one of the many flower beds in the Park I sketched it in pen, took a photo, and painted it at home this evening.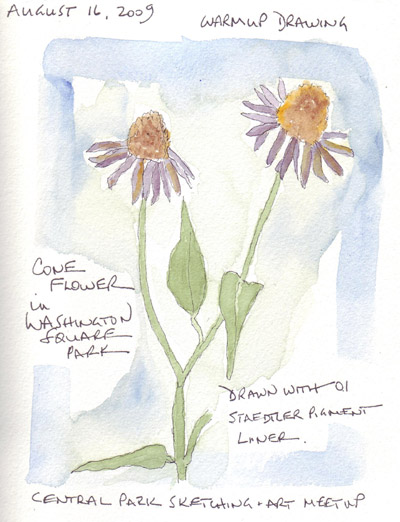 It was a very hot day in the City and for the first 30 minute drawing session I sat on the ground in the shade under Washington's Arch and sketched. The first sketch is of George Washington as Commander-in-Chief of the Army - one of two statues on the north side of the Arch. The Park and the Arch underwent major renovation (2007-09). This was my first visit since the Arch scaffolding was taken down.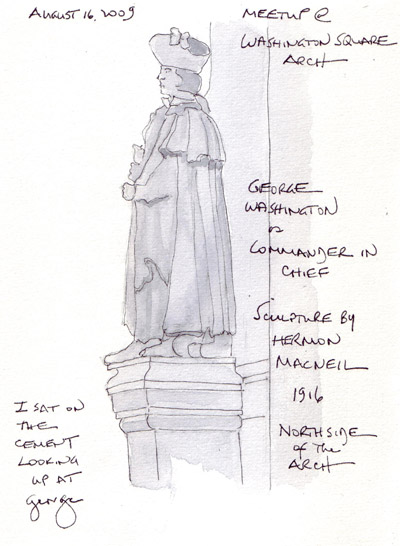 While I was sketching George, a 4 man doo-wop singing group began performing with a bass accompanist and I had just enough time to do another sketch.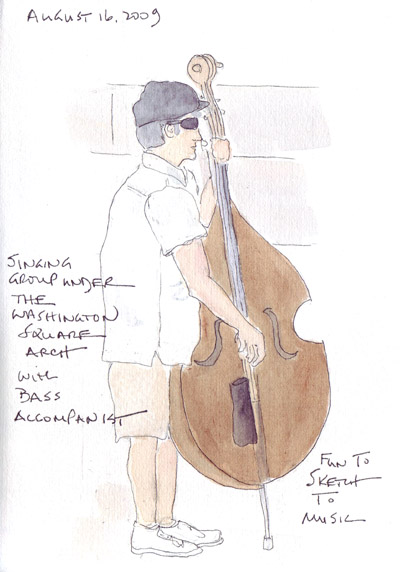 During the second 30 minute sketch I went off to find the Speed Chess players that are usually playing at the Southwest corner of the Park. I was immediately attracted to one in a geometic black and white printed shirt with a white scarf on his head. I did the drawing with my Pilot Varsity Pen and then spread the ink around the drawing with a Niji waterbrush.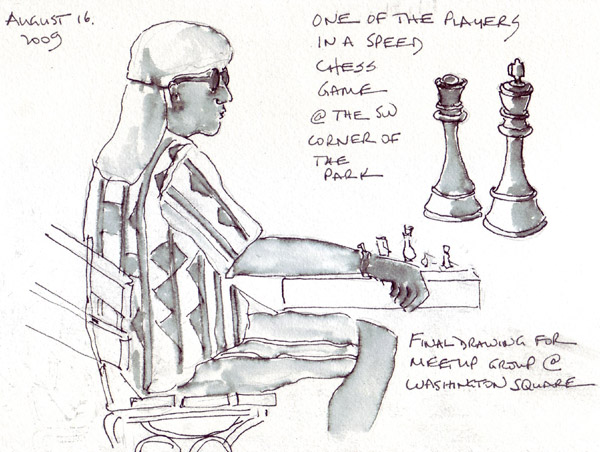 The group will meet again in two weeks at the Conservatory Water (Central Park at 72nd St entrance).