A Taste of Tex-Mex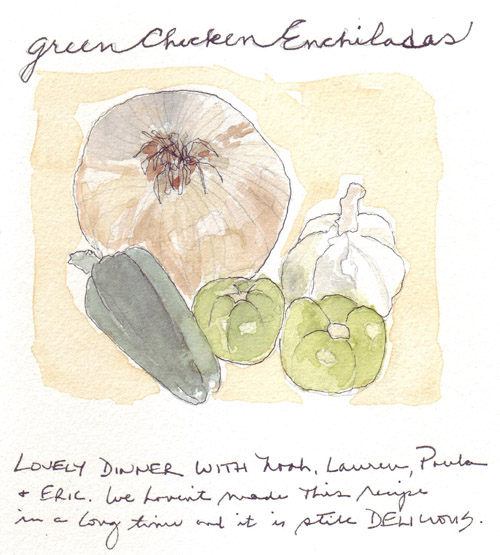 We lived in San Antonio, Texas for 18 years before returning to the Northeast and New York City and one of our very favorite dishes was green chicken enchiladas. We had friends and family here for dinner last evening and before I started cooking, I sketched and painted the main ingredients for the sauce: tomatillas, onion, garlic, and jalapenos.
I realized that I had never included any information about my dear friend Paula Nadelstern's current Art Quilt exhibit at the Folk Art Museum as she and I were talking during dinner. The EveryDay Matters art group has many art quilters and this morning I decided to add links to her fabulous work for them to see.
Paula's website has a link to her current museum exhibit - and a gallery section with photos of many of the art quilts that are all based on kaleidoscopes. For those close enough to NYC, the exhibit also contains kaleidoscopes from some of the major artists for you to see.