Sketchcrawl at the Central Park Zoo, NYC
Yesterday I met 4 "Art Buddies" at the Central Park Zoo for our own mini-sketchcrawl. I was very unsure about my ability to sketch moving animals so when I arrived 20 minutes early, I did a 10 minute sktech of one of the animal sculptures on the Delacorte Clock and then a 10 minute sketch of a mother standing in line with a double stroller and backpack. These were my warm-ups!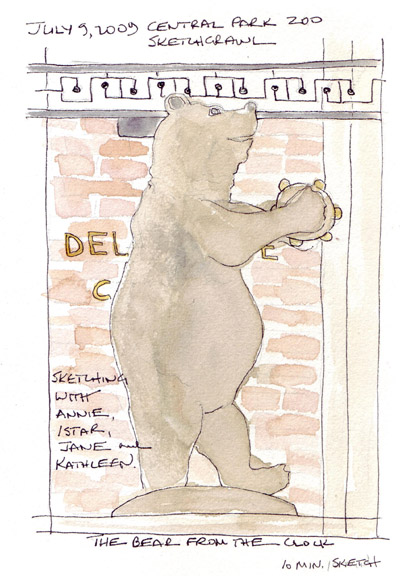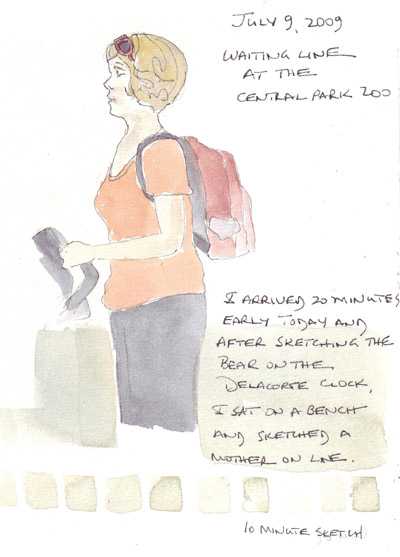 When everyone arrived, we went to the Penguin House, where the Chin-Strap and Gentoo penguins were being hand fed. It was difficult to sketch these frisky guys. I took some photos to make sure that I remembered the coloration, and finished them at home.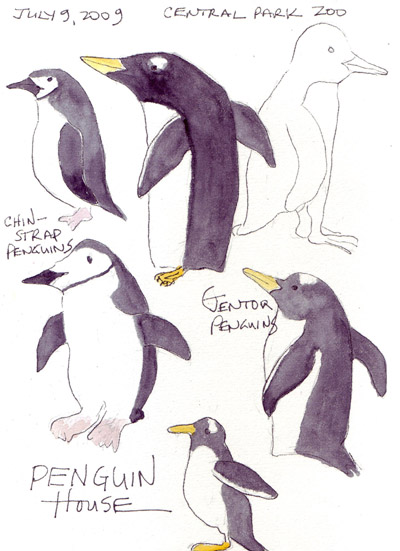 There was also a tank with several tufted puffins and ducks in the Penguin House and I sketched them from an angle where I could see above and below the water line. They were never still long enough for me to see the effect of the water line on their images, so I ignored the refraction error. But I also took no photos so adding a watercolor wash at home this morning was difficult.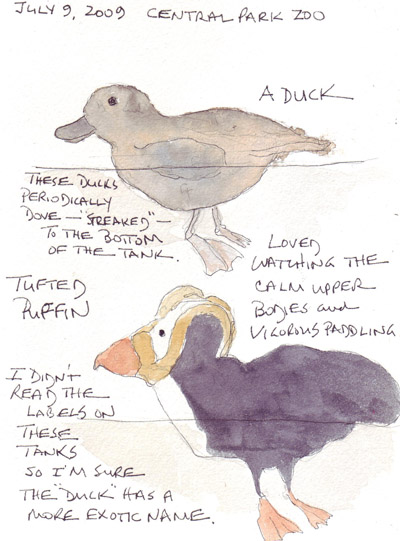 The polar bears were very cooperative - Gus slept the entire time and we couldn't see him very well. Ida stayed in several positions long enough for all of us to sketch her.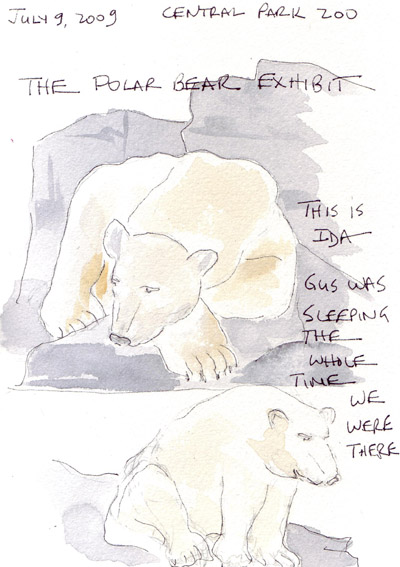 I still have 3 more pages of sketches to paint at home, including the newest member of the Zoo - the snow leopard. It was an amazing day - sunny, cool, and lots of fun to be with 4 other women who all were equally challenged and enjoying the experience.