Afternoon at The Met
Our guests returned with us to New York City after "beach week" and we spent the afternoon at the Met. I did a quick sketch of Sara and Renee while they were looking at some of the exhibits in The Pictures Generation Exhibit.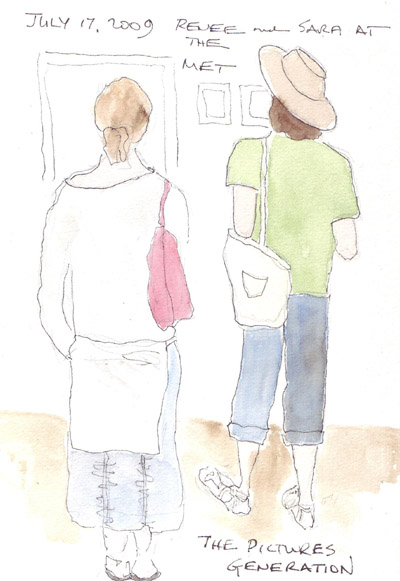 The 3 of us then went to the Model as Muse Costume Institute Exhibit while our husbands went to the Art of Afghanistan Exhibit. Since I've already sketched in the fashion exhibit several times, I concentrated on accessories.