Recent Sketchbook Pages
Vicky gave me permission to paint her lovely photo of a rosebud, and we've had so many straight days of rain, I needed to brighten the day with a little yellow.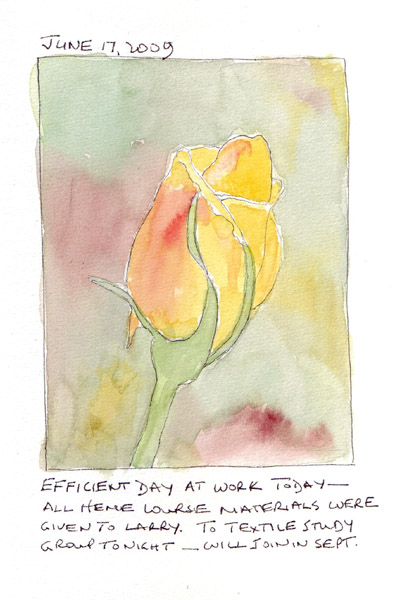 This week my two oldest grandchildren came to spend the night and Sydney brought 6 beautiful peonies. While she was using her new paints, I sat with her at the table and painted the peonies - one of my very favorite flowers.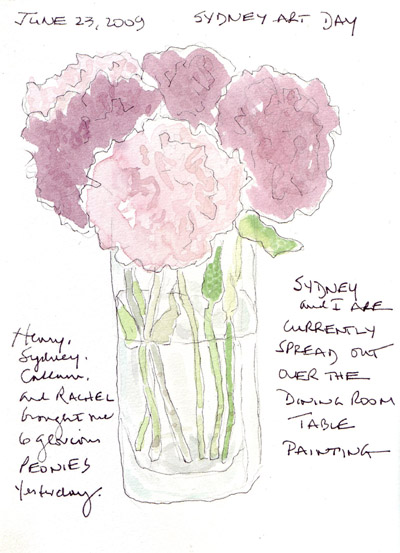 After dinner and before bed we watched Harry Potter and the Sorcerer's Stone and after they went to bed, I painted Harry and Hedwig. I had book 1 for several years but waited to read it until I had a grandchild old enough to read it at the same time. For the past month my daughter read it with Henry and promised him the movie when they were done. We loved it - although Henry thought the end was really scary. On to the second book in the Harry Potter series over the next month.