Sketchcrawl At the Met
Jane, Kathleen, Peg and I were supposed to meet at the Central Park Zoo but torrential rains forced us inside. I started in the Greek and Roman galleries at the Met and sketched this statue from the bench conveniently placed behind it.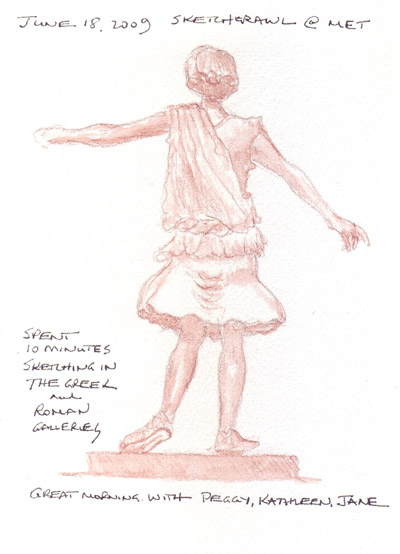 I then wanted a modern counterpart on the facing page and remembered one of the "Grunge designs" in the 1990s Gallery of the exhibit "The Model as Muse." She had the same "flippy" skirt in the modern version.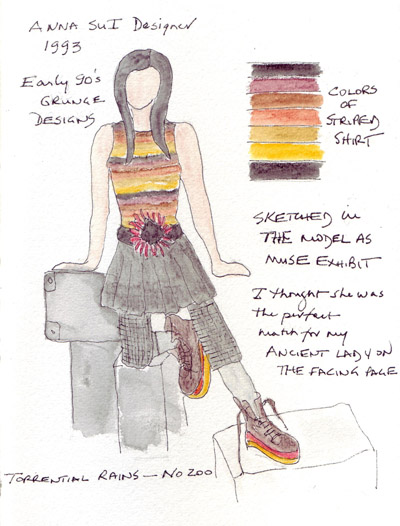 Both of these pages were done in watercolor pencils.
Peg and Kathleen sketched in the Oceanic Galleries while Jane and I went to the Fashion exhibit and then we met in the Petrie Sculpture Court to talk and exchange sketchbooks. I'm enjoying getting to know these art buddies that I met in Danny Gregory's Visual Journaling class last Fall. Hopefully next month we will get to the Zoo.