EDM Challenges 225 (Sticky) and 226 (A Screw)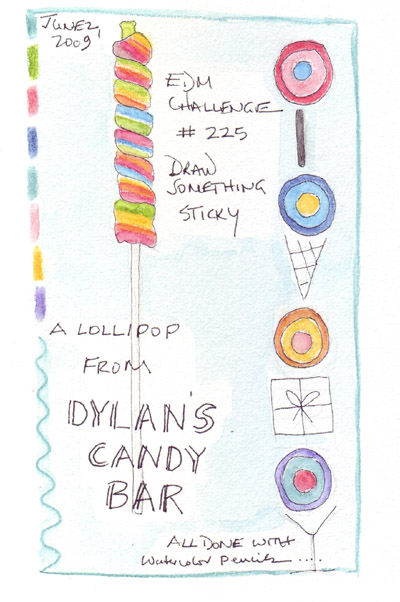 As a Grandmother of 5, ages 1-5, sticky to me means lollipops or melting ice pops. This was one just waiting for Callum to want/need it. I'm told that Dylan's Candy Bar in Manhattan is amazing!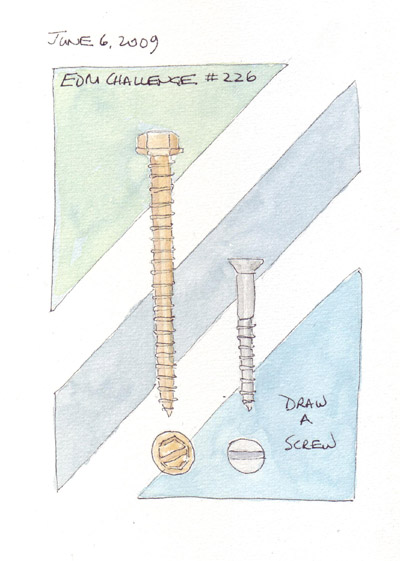 My husband is a Do-It-Yourself guy who can fix anything. It was really easy for him to produce screws of almost any type or length for me to draw.