Mini-Vacation
We spent 5 days in Southampton on a mini-vacation beginning last weekend. In anticipation of summer travel, I recycled a 6" by 9" $1.00 children's book with 140 lb watercolor paper for my sketches. I loved the cover: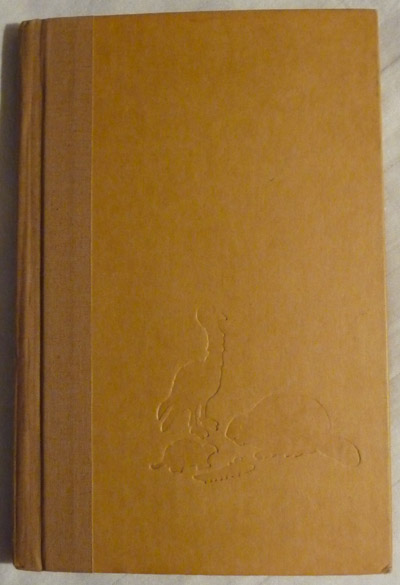 And the wonderful imprint on the cover: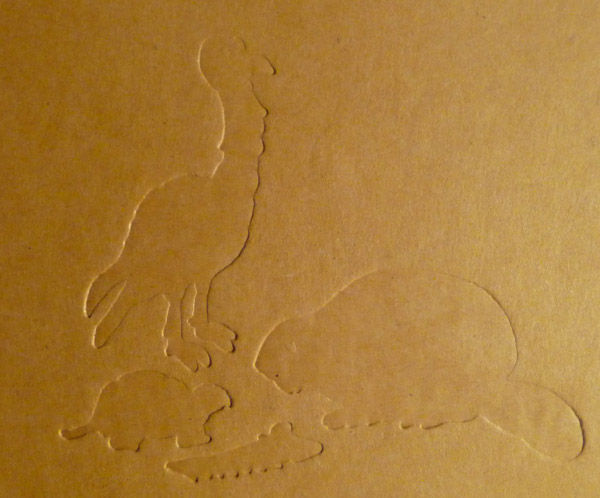 Here is the original title page. I saved the book pages to read to my graandchildren.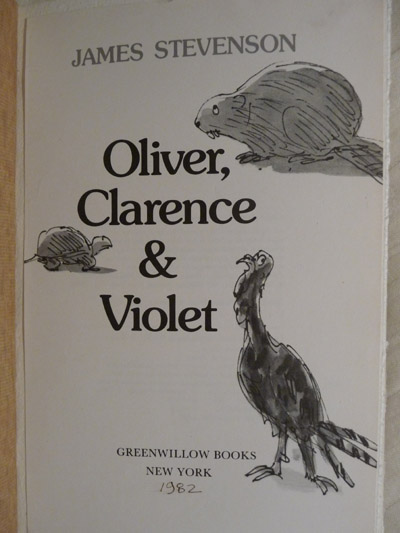 We love walking several miles on the beach in the early morning, then relaxing in the afternoon, and wandering around late afternoon and early evening - usually for a casual dinner.
I loved Martha's Trip Calendars and made one for our days in Southampton for the second year. We originally planned to stay through Thursday, but the reasonable, although very cool, weather was ending and rain was predicted until the weekend.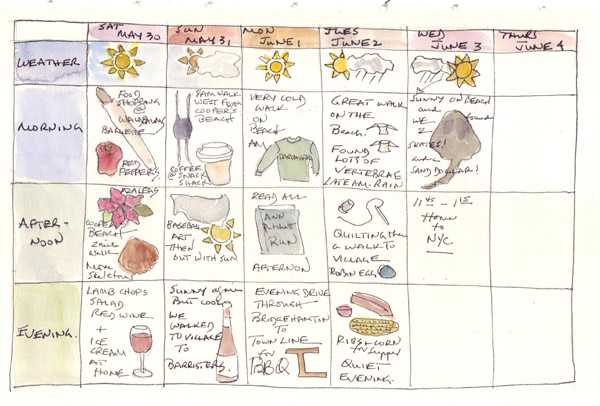 The azaleas and rhododendron were blooming in the yard, I couldn't resist painting a few blooms. I added watercolor pencil for a few details.
We took our first beach walk in the afternoon of the first day - and searched for interesting shells and skeletons. Last year my grandchildren threw away all of the shells we collected over several trips during the summer, but brought the 3 sleletons back to New York City for their permanent collection. We were shocked to find 2 skeletons on our walk, but had no idea what type of fish they came from - although they were cartilaginous - meaning skate, ray, or shark.
The following morning we found more treasures on our beach walk: a mermaid's purse (egg sac) which was intact, a big natural sponge, and a fish head skeleton. I knew that the black, interesting leather-like structure was a skate or ray egg sac from my web browsing the evening before as we tried to identify the skeleton.
After our morning walks, we love to stop at the Snack Shack on Cooper's Beach for coffee. Most mornings the temperature was between 50 and 60 degrees at 8AM and not much warmer when we finished our walk so the hot coffee was therapeutic. This was my view East from the patio as I drank coffee and sketched some more.
We walked into the Village for an early and casual supper and I sketched my husband. Surprise - you can tell it's him by the clothes and facial hair - not much else.
The above journal pages completed my daily blogging for the Every Day in May challenge. This is my 3rd year during which I uploaded my daily journal pages to my blog - the good, the bad, and the ugly. They certainly are a mixture of things: both daily life and drawing practice. I think that my internal critic gets a little more suppressed each year. During the rest of the year, I'm more selective about my usual twice weekly blog posts.
Here is another drawing of my husband as he drinks his coffee and reads the New Yorker at the Snack Shack after our AM walk. This really does capture him, but mostly because there are no facial features....
We drove East through the Hamptons to Town Line BBQ for dinner - and I tried to capture the event in spite of greasy fingers. Yummmm!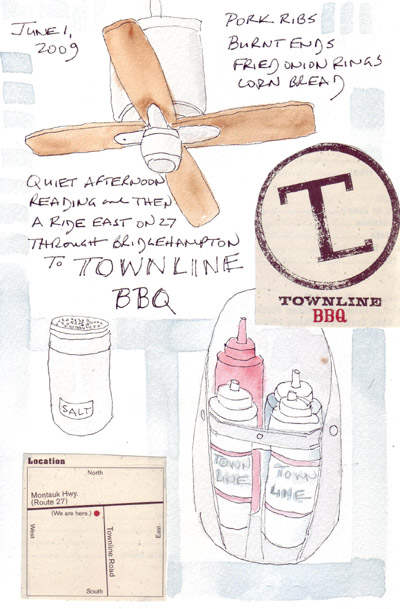 After a heavy rainstorm, I spent some time in the yard in the sun and sketched a rhododenron bud with one flower open. I remembered the bud from the Virtual Sketch Date several months ago and now could watch the entire bush bloom a little more each day. I only realized that the flowers on the azalea and rhododendron were identical as I was sketching - you can tell I'm not a knowledgeable gardener, can't you?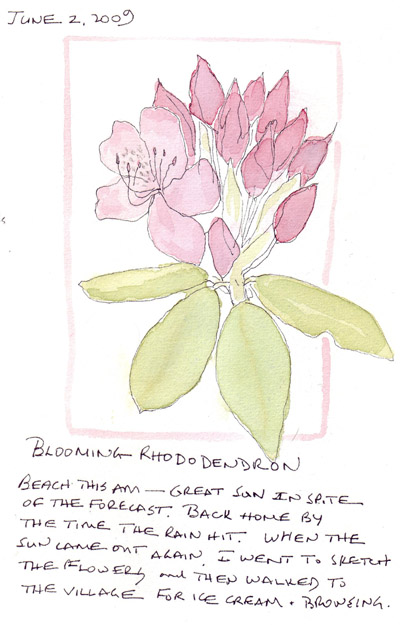 We were very lucky to have sunny mornings for walking on the beach, but we probably had the only interlude between rain and more rain on Wednesday, with more rain forecast until the weekend. We continued to find lots of fish skeleton parts each morning including a total of 7 of those unidentifed large pieces. We both surfed the web looking for some idea of what fish they were and what part of the fish they were from. My husband finally found a suitable anatomical diagram of a skate and we learned that the point is the the most cephalad part (head)of a skate skeleton and my original drawing was of the dorsal side (i.e. back). Unbelievable, but on our final walk we found two dead skates that had just washed up on the beach - one large intact one and one with the belly flesh gone so we could see exactly where the skeleton pieces we found were placed. Our grandchildren asked us to bring all 40+ pieces back with us to the city - and between the bones, the egg sac, and the photos we took of the skates - we have a full biology lesson for them.
Last evening, after unpacking and soaking all of the skeleton pieces in bleach, I finished our mini-vacation pages with drawings of the sea gulls that I photographed as they took flight to avoid us as we walked through their sections of the beach.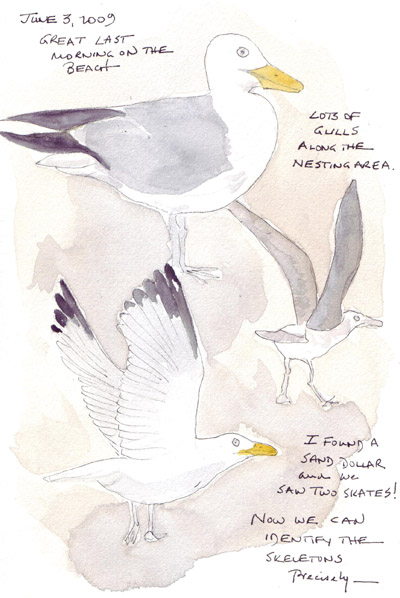 Since I have recently told EDM members that it is so nice to see an occasional picture of them, I decided to end this really long blog post with photos of us from yesterday on the beach.