Every Day in May - 20 and 21
I did a 5 minute pose figure drawing (i.e. I set my timer for 5 minutes and sketched a nude figure photo) after my Book Group left late last night. I drew with a medium wash graphite pencil because there were very dark shadows on the model, but it was darker than I expected.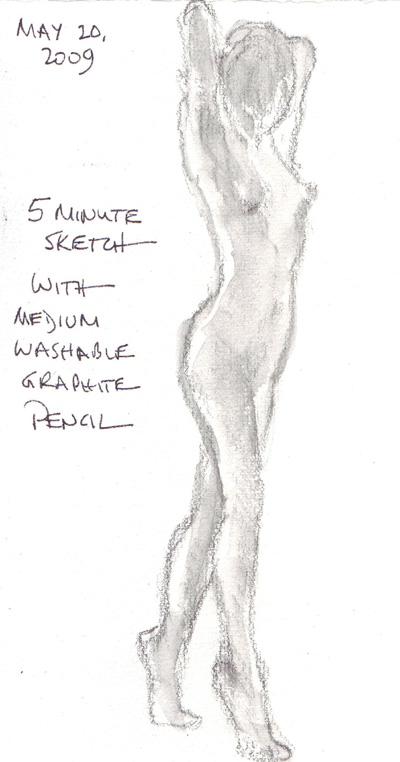 I saw a small oil painting of 2 rows of lipsticks at the Contemporary Art Auction at Christies (Wayne Thiebaud), and wondered how many lipsticks I had in my drawer. Tonight, I found 2 empty lipsticks and 3 "almost gone ' lipsticks to sketch.