Every Day in May - Days 18 and 19
My schedule is currently out of control and I'm trying to catch up with posting. These were quick sketches from May 18th and 19th.
My Flash Drive - the amazing thing that allows me to carry all of my files from home to the office and back. On Monday I was preparing the final med student exam and used this little guy all day!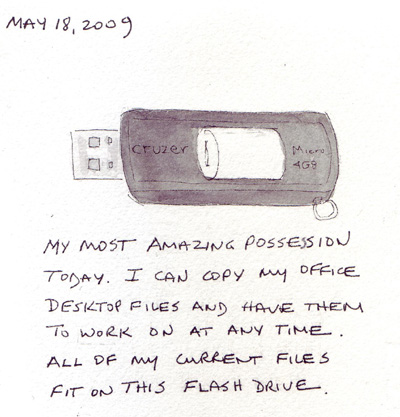 EDM Challenge #224: A Pitcher
This is such a cheerful rooster pitcher that I keep it on a kitchen shelf. I'm not sure that he has ever been used!
Yikes - my book group is arriving in 20 minutes to discuss The Egyptologist by Arthur Phillips.