Playtime in Central Park
This is a picture from our recent play time in Central Park with 4 of our 5 grandchildren.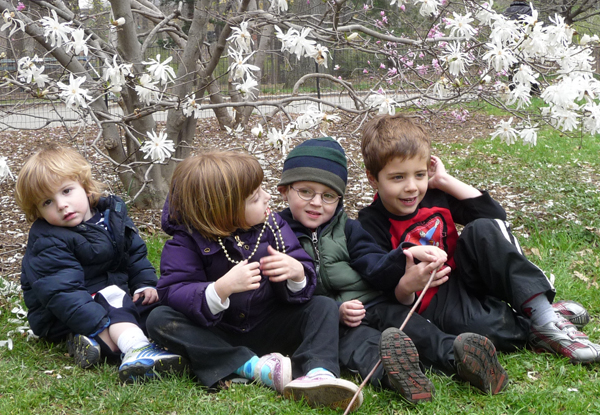 My journal page is my attempt to paint one of the Magnolia blossoms that was partially opened and photographed from above.
I clearly need to learn how to achieve the sense of depth in the center of the flower- although I really did observe and paint the shadows as they appeared in the photo. Painting the bloom in person was not an option with 4 under the age of 6 running around.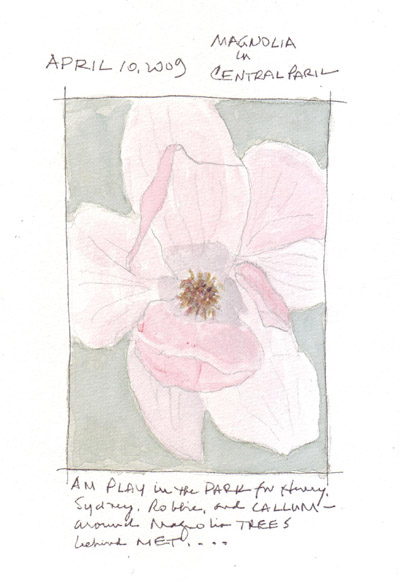 Our two youngest were in strollers with my husband and I pushing them out of the Park and Syd (age 4) and her 5 year old brother Henry were walking in front of us. Suddenly she reached over and took his hand - and they walked all the way back to 5th Ave holding hands.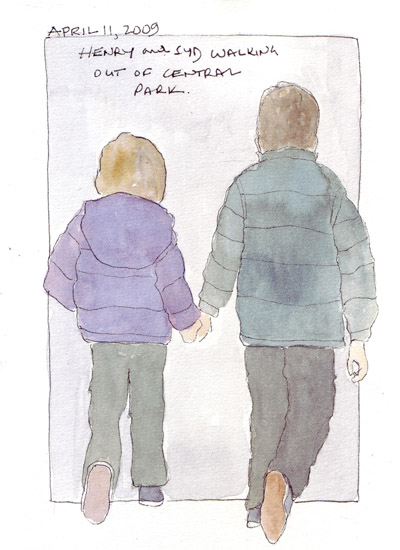 This is a link to a similar journal page that I did of them in Hyde Park London more than 2 years ago.
http://www.paperandthreads.com/2007/01/edm_challenge_draw_a_landscape.php