More Painted Christmas Trees
I continued to paint Christmas trees this year throughout the holiday season - and now post #3 and 4 from my journal. I was disappointed to find that watercolor paint is absorbed so rapidly into Fabriano 140lb soft press paper that adding salt immediately didn't allow me to get a snow effect on a painted tree. However, I read all of Vivian Swift's book When Wandrers Cease to Roam on New Year's Day, and was inspired to use her watercolor technique to paint a small tree with the suggestion of snow.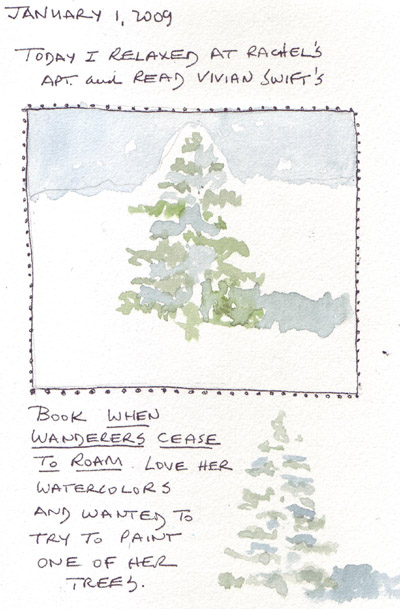 Yesterday I was putting Christmas cards away and found another painted tree which inspired me to paint #4 in my daily journal, with a healthy amount of gold metallic acrylic paint added for a string of beads and stars.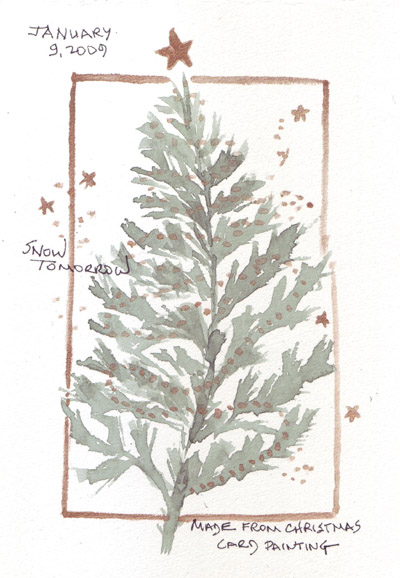 It is currently snowing in Manhattan, and there are Christmas trees propped up against trees in front of our apartment waiting to be picked up for the City mulching program. They already have a wonderful layer of snow on their branches, giving me many trees to paint tonight if I want to bundle up and go downstairs!