EDM Challenges #205 and 206
I usually drink Diet Coke from bottles, but painted the soda can that I could find. I'm fascinated with the bold words "New York" which appear several times around the rim. Do cans sold in other cities have a city-specific name?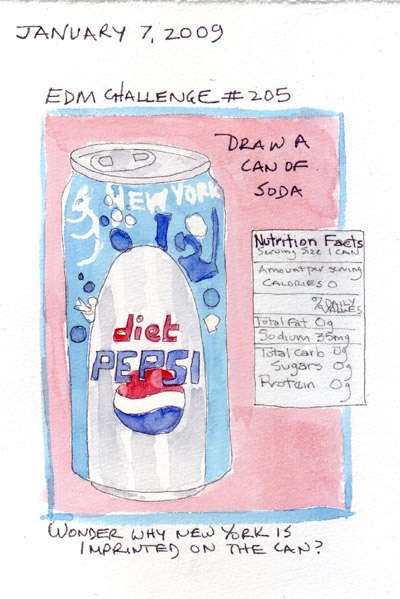 We spent almost 4 months in the UK, in the aggregate, the year my daughter and her family lived in London. I was always learning new words for objects, but these remain among my favorites because the British word connotes something entirely different in America.