Some Christmas Journal Pages and EDM Challenge #203
It is hard finding time to do a daily sketch over the Christmas Holidays - Unless the journal pages are fast and simple.
Here are beautiful Christmas trees that are put up for a month along the Avenue.
My new favorite Christmas candy -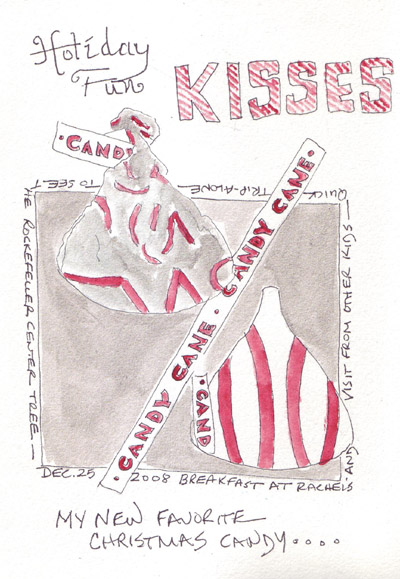 Another Toy Soldier from Rockefeller Center. I painted one last year and now should make this a tradition when I go down to see the fabulous tree.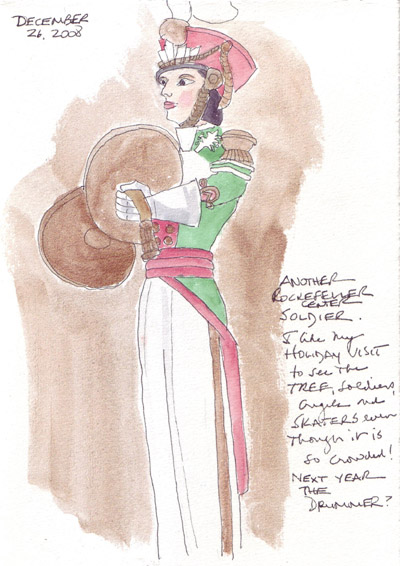 The facade of the newly renovated Guggenheim is now visible again. We took our oldest grandson for lunch and then a visit last weekend.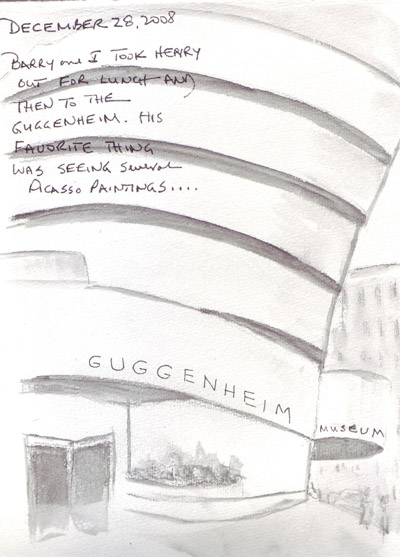 Finally did last week's EDM Challenge. In our apartment, the children drink their apple joice from juice boxes or sippy cups.