Christmas 2008 - Part 2
This was the year that all 3 of our children and their families were with us for Christmas. Next year we'll have to share some of them again with their other grandparents. We gave each of our 5 grandchildren a toy they wanted, a book that they didn't have (hard to find!), and something that I made for them. For the second day in a row, I want to add "some threads" to my blog.
Although I make each grandchild a hand-quilted quilt when they are born, I also make them a machine quilted one during the first year. These are indestructable and can be washed and dried endlessly. This is 9 month old Annabelle's new quilt, which matches her very pink room.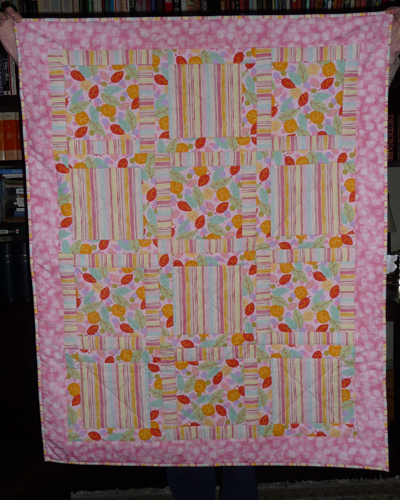 I make each of our grandchildren a photo pillow for their room when they are toddlers. Callum just turned 2 and here is his pillow with a photo that I took of him this summer.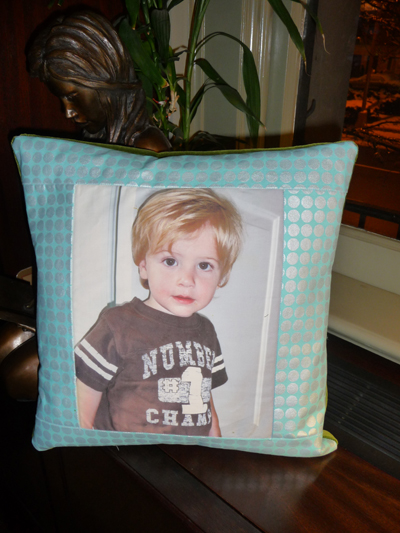 Robbie (age 3) is our "train guy" and he loved the train pillow that I made for his big cousin Henry. He just moved from his crib to a bed, so I made him an identical pillow to match his new comforter and sham.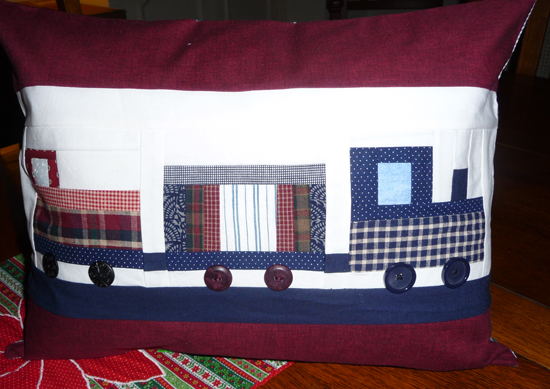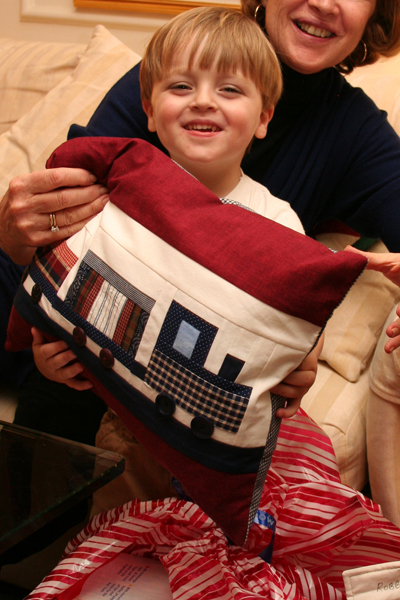 Sydney (age 4) loves princesses, fairies, ballet tutus, pink and purple. Henry is a bit of a sports fanatic at age 5. I made each of them new pillowcases for their beds - which can be interchanged with other special ones, some of which I made previously (i.e. Spiderman!). Here are their folded pillowcases.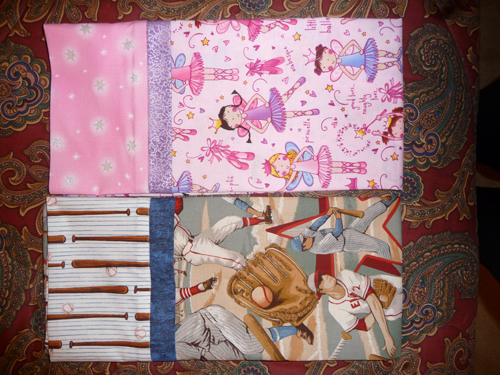 I love making gifts for our grandchildren. But as the numbers increase, and I need to recreate many of the same things for each of them as they reach a certain age, my list of projects keeps growing! My daughter-in-law just brought me a photo of a tooth fairy pillow as a suggestion for the next age! Our oldest grandchild is now 5 so it won't be much longer before the tooth fairy enters our life!