Another journal page and EDM Challenge 197: Remote
I have my annual grandchildren's cold that went into sinus congestion. This is my journal page documenting the event.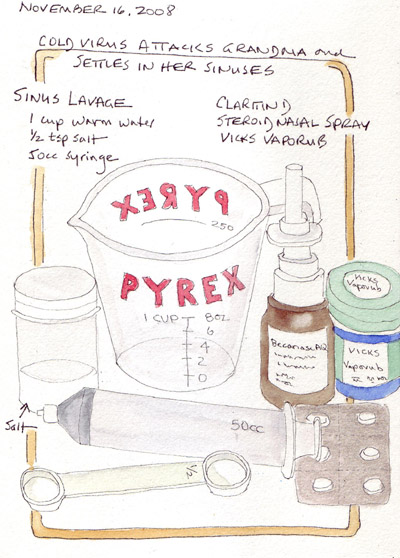 I routinely did the EDM challenges this year until I had to rely on photos for a baked potato or rope. Those are on hold. But I had no problem finding a remote - this is just one of 3 cable remotes from Time-Warner in our apartment. And if I wanted one less complex, I could even have sketched the one for our window air conditioner. That one baffles me!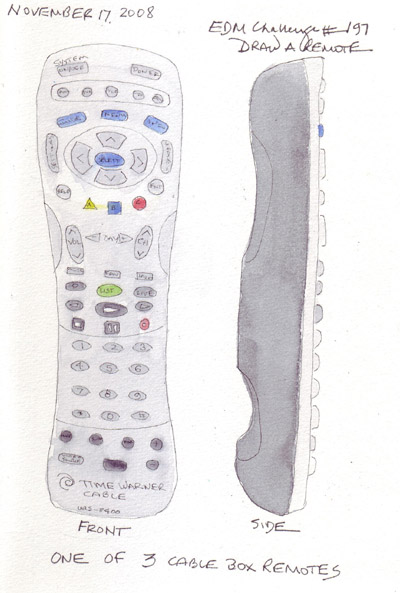 This is a huge volunteer weekend for us every year as Goddard Riverside Community Center sponsors their annual Book Fair - during which new books are donated by the publishing companies in Manhattan and sold for half-price at Columbus and W.88th St. I am off to work as a voluteer at the cookbook table again in a few minutes, but wanted to upload these before the whole weekend is over.