Challenge with Domenic A.
Domenic left this message for me on the EDM message board and that led to our agreement to each sketch more figures and specifically faces by September 13th.
It was helpful for me to have the challenge because this was my usual fall back behavior when practicing figures.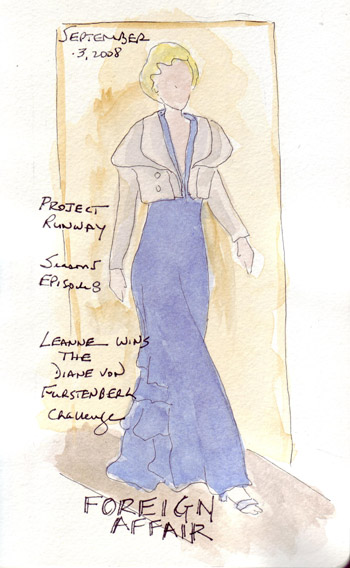 I started the challenge immediately by sketching one figure with a face from a magazine photo, and then a face from an old master art book that I have.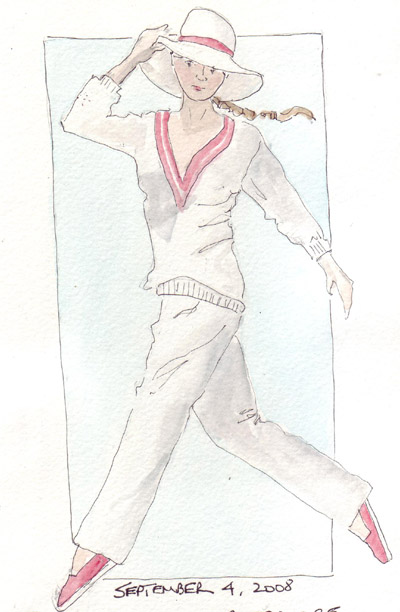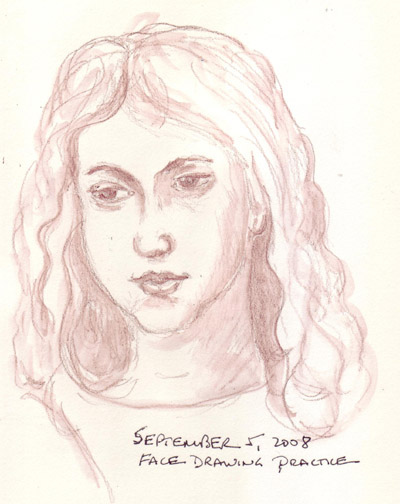 But a real challenge for me was to sketch from the photo of a dancer, and actually feel confident enough to add a face.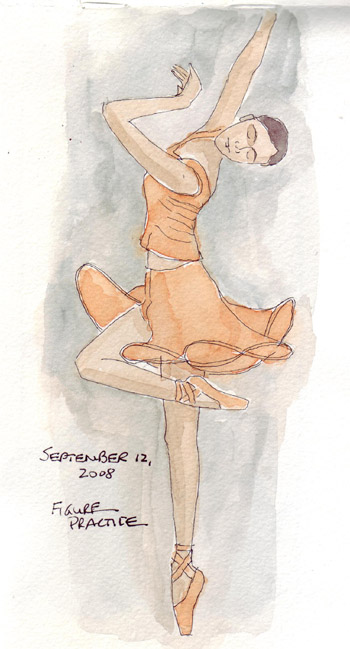 Yesterday, while at the FIT Museum looking at the Gothic Fashion exhibit, I decided to even sketch the face of the mannequin when sketching a fabulous silk evening coat. Her eyes are wonky, but I could have resorted to my "blank face" and didn't. I love Margaret's frames that she puts around her journal pages - and quickly discovered that I'm not patient enough to do those fabulous frames, not even her dots!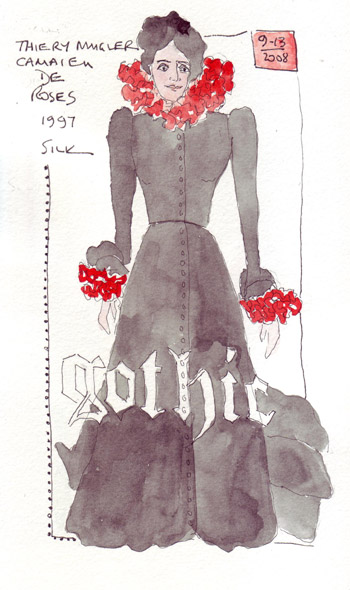 This was a good mini-challenge for me. I definitely need to have a specific goal to keep me stretching my daily sketches. Hopefully Domenic hasn't forgotten and we'll get to see his figures from our challenge before long.