Face and Figure Practice
I still practice sketching a few faces and figures each month - and try different pencils, pen, and watercolor washes as one of my goals for 2008. Although I am still doing one sketch/journal page per day, my sketchbooks are really eclectic and I only have a few pages like this to upload each month.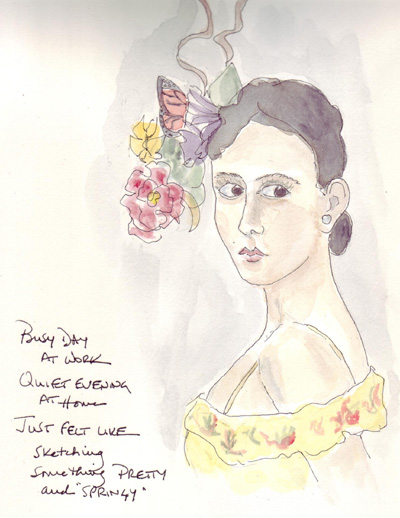 The next two figures were sketched using photos in Mark Edward Smith's book The Nude Figure: A Visual Reference for the Artist.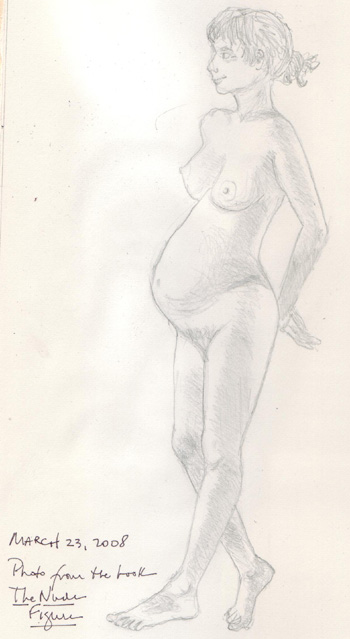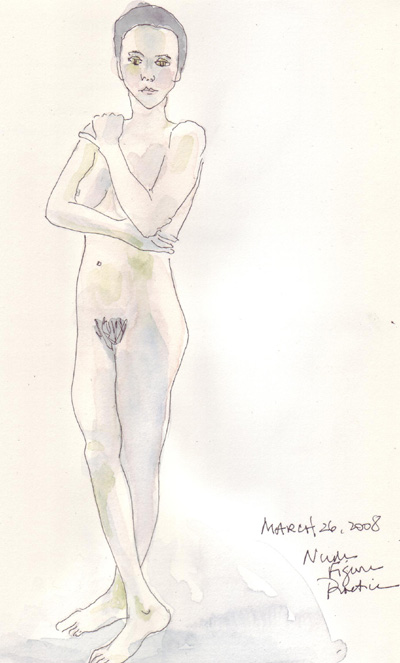 These 3 sketches were made from photos in a small Yoga book I bought just for this purpose - to make quick, loose sketches/paintings in many different positions.