More Christmas Ornaments and EDM Challenge # 150 - Draw a Candle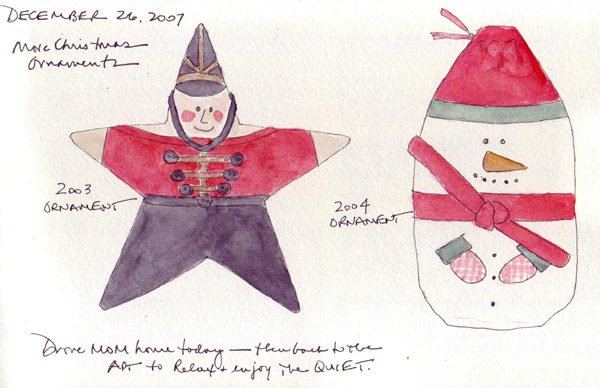 I am enjoying documenting my annual handmade ornaments - and still have lots more to sketch. My plan is to continue sketching the collection in the week before Christmas again next year when I sit down after busy and joyful days to do a daily sketchpage. Over the years each has been photographed individually and on the Christmas tree, but never painted.
EDM Challenge #150: Draw a Candle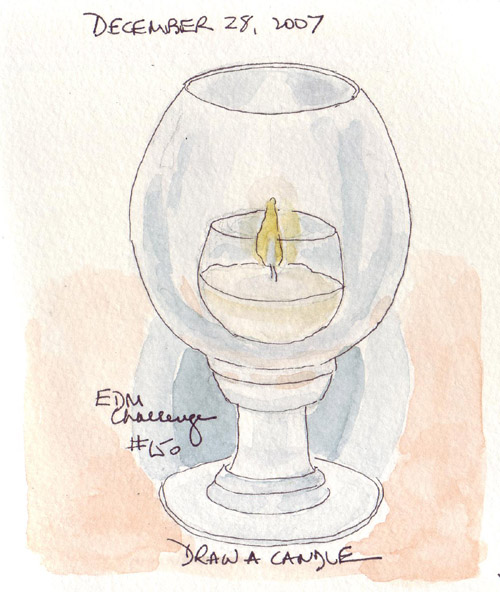 I love candles of all shapes and sizes. But we only burn candles that are in globes of some type in the apartment to prevent fires. I have two of the above Simon Pearce handblown glass candle globes that are always on my dining room table and they are used constantly. It was very difficult for me to capture the sparkle of the flickering flame against the beautiful clear glass - but I just knew that I wanted to try.